Original URL: https://www.theregister.co.uk/2008/07/11/round_up_iphone_rivals/
The Top Ten 3G iPhone beaters
The very best smartphones - minus the Apple one
Posted in Personal Tech, 11th July 2008 08:02 GMT
Round-up Sick to the teeth of 3G iPhone this and 3G iPhone that? Then express your anti-Apple anger by selecting one our list of the top ten feature-packed alternatives. Counting down, in reverse order, we kick of with the...

Motorola Z10
Click here for the full review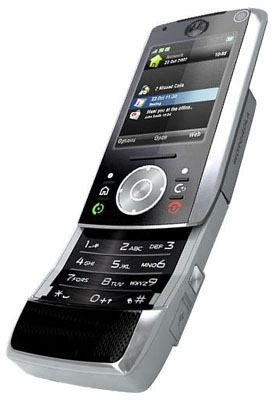 The Z10 is a step up from the original kick sliding Z8, but it's still not up there with the very best smartphones. Top-level features like integrated GPS and Wi-Fi support are absent on this phone, though it does have high-speed HSDPA 3G data connectivity. The camera is decent but not a top-notch shooter. There's the size factor too - you may expect a larger display given the phone's footprint. General phone performance was good but there were issues with occasional software glitches and sometimes sluggish keypad responsiveness on our review sample.
Reg Rating: 70%

Palm Treo 500v
Click here for the full review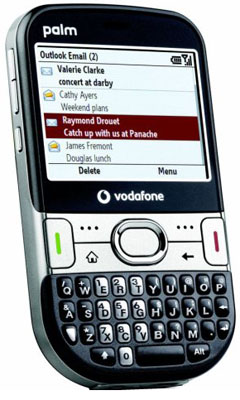 Palm's Treo 500v isn't the 'power users' Windows Mobile device - no Wi-Fi; no HSDPA just plain old 3G - but it's an impressive attempt at bringing the handset family into the reach of the mainstream. It's wonderfully compact and it looks good. Palm's new UI is a big improvement on the standard WM one, and its micro-keyboard is as easy to use as anything on a BlackBerry or HTC device.
Reg Rating: 70%

Samsung SGH-F700
Click here for the full review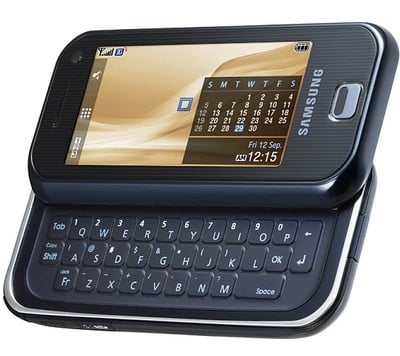 It's hard to ignore the slight whooshing noise the F700 makes as it slips between two stools. If you want a cool gadget for surfing the web and media playback you're going to want an iPhone, with its Wi-Fi and better-than-the-rest browser. If you want something that does just about everything your PC does but is phone-sized and you're not concerned about using a stylus, you'll be wanting an HTC TyTn II or something similar. Should Samsung have perhaps partnered up with Google for the F700's OS, given it 8GB of memory and Wi-Fi and then really gone iPhone-hunting under the guise of the first Android smartphone?
Reg Rating: 75%

Motorola Moto Q 9h
Click here for the full review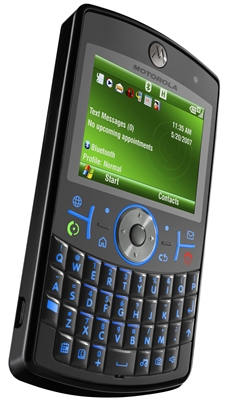 Not the prettiest of smartphones, and crucially lacking Wi-Fi, document editing and GPS, the Moto Q 9h is nevertheless very easy to use. Its robust and well-spaced keys make it easy to handle messaging and the entertainment functions outperform its uncool, BlackBerry-wannabe looks.
Reg Rating: 75%

HTC Touch Diamond
Click here for the full review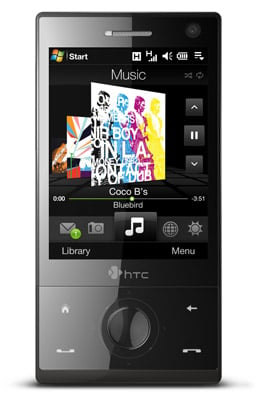 The Touch Diamond may not be perfect, but it's small, light, well equipped and comes with a smooth, clever and reliable 3D user interface that looks great and keeps you well away from Windows Mobile. The screen and web browser are both particularly fine. Our biggest concern is the lack of a memory card slot, which on a high-end smartphone in this day and age is tough to explain or justify.
Reg Rating: 80%

Nokia N78
Click here for the full review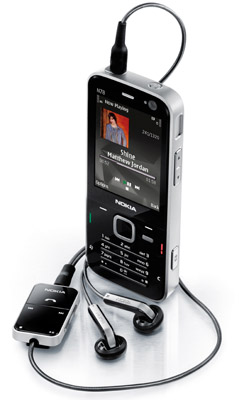 From its sleek, minimalist good looks to its raft of impressively well-integrated features, the N78 is a gorgeous little number. The 3.2-megapixel camera, feature-packed music player, Assisted GPS and maps, quality web browser plus documents readers and email make it an ideal travelling companion for business or pleasure.
Reg Rating: 85%

HTC Touch Dual
Click here for the full review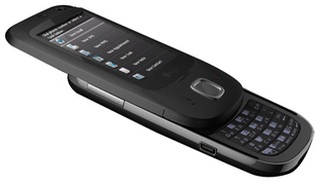 This is the phone the original Touch should always have been. A faster chip, the addition of a slide-out Qwerty keypad and high-speed HSDPA 3G along with various minor tweaks here and there have resulted in a handset that is easy to use, versatile, smart and robust. Good to see HTC back on track.
Reg Rating: 85%

Nokia N81 8GB
Click here for the full review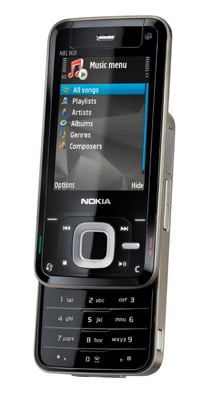 If you're looking for plenty of track storage in a smartphone, the N81 is a lower-cost alternative to the N95. It doesn't come with the same wealth of functionality as the N95 – no GPS and a lower-quality camera than the N95's five-megapixel job. The design's slick but the plastic casing gives the N81 a cheap feel. And while the controls are cluttered and definitely not as ergonomic as they could be the music player performance is excellent.
Reg Rating: 85%

O2 XDA Orbit 2
Click here for the full review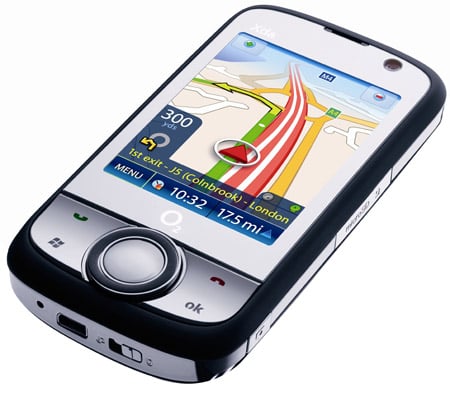 What's not to like about the O2 XDA Orbit 2? For the money, you're getting a perfectly decent Windows Mobile smartphone and a capable satnav system. When you consider that you can get the thing free with a £45-a-month contract or for only £50 with a £35-a-month contract and that it comes bundled with £80-odd worth of CoPilot 7 software, it's also quite the bargain.
Reg Rating: 90%

Nokia N95 8GB
Click here for the full review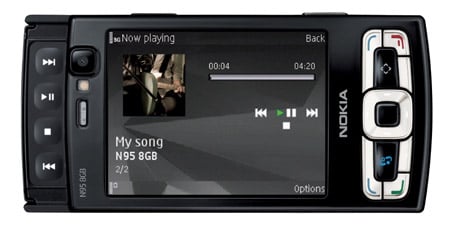 With the N95 8GB, Nokia has added significant improvements to an already feature-loaded multimedia mobile. The enhancements aren't solely cosmetic - it's not just an iPhone-challenging memory upgrade either. Nokia has refined the screen design to make it more media-friendly, enhanced the GPS system, and worked in a number of software upgrades. Battery performance has been extended. It's still quite a large handset, which may put off some buyers. But the real heavyweight you get is the package of useful and entertaining features in what is a sophisticated smartphone.
Reg Rating: 95%