It's update time – yes, again – for Insiders as the Windows 10 Slow Ring meanders towards release
Also: pitching Windows gear at students, while Windows Terminal and TypeScript ring in the new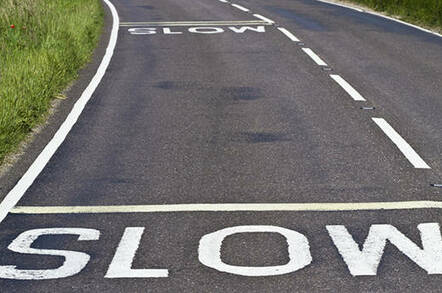 Roundup It was out with the old and in with the new for Microsoft last week - as it hammered another nail into Windows 7's coffin, the Redmond gnomes were busy toiling on things they hope won't die anytime soon.
Windows 10 Slow Ring users get their very own patch Tuesday
Continuing its rich tradition of not using its own names for Windows 10 versions, the Windows Insider team updated Slow Ringers on the 20H1 / 2004 build of Window 10 to 19041.21.
19041 had hit both the Fast and Slow rings of the Windows Insider program on 10 December and while the former has leapt ahead on the build number front, the latter has remained resolutely on build 19041, indicating that this could well end up being what becomes generally available in the coming months.
The roll-out featured "security updates" for a variety of components, including Windows Cryptography.
Microsoft also noted that Narrator and NVDA users trying to use the shiny new Chromium Edge browser in the build might "experience some difficulty" accessing web content. Legacy Edge, however, is fine.
Windows Terminal 0.8 takes a bow
Having teased command line fans with new features, Microsoft rolled out version 0.8 of its open source Windows Terminal last week. As well as the experimental CRT display effects (quite fun until the migraine starts and you remember just how much better modern displays are) the release features search, improved pane handling and tweakable tab sizing.
The former allows searching through the buffer with letter case matching while the latter toggles how tab widths behave. Either titleLength, which sizes a tab to the tab title (and previously the default behaviour of Windows Terminal), or equal, which is the new default and makes all tabs equal width. Much like a browser.
Also hidden away in the list of changes is the ability to control the number of rows a scroll wheel will scroll.
A quick glance at the repo shows version 0.8 also referred to as milestone 1912 which is, in theory, pretty much feature complete. A few "bug fix and polish" betas remain before a release candidate and a final version 1.0 hits in April.
Beta-botherers rejoice: TypeScript 3.8 is almost here
The TypeScript gang emitted a beta of the next version of the JavaScript superset ahead of a release candidate and final release in February.
As well support for new ECMAScript standards features, the release also includes new syntax for type-only imports and exports, a top level await and some additional JSDoc tags for properties. Performance fans will also be pleased to see a new compiler option to speed up the sometimes lengthy process of checking which files impact others (particularly in large projects.)
Observing that "Sacrificing accuracy for build speed, for better or worse, is a tradeoff many are willing to make in the TypeScript/JavaScript world", the team has added assumeChangesOnlyAffectDirectDependencies to make TypeScript only recheck and rebuild changed files and files that directly import them.
There are also a few breaking changes this time around, including a tightening up of assignability checks to unions with index signatures.
Windows on Arm on a budget
Amid the torrent of education announcements ahead of London's BETT conference, Microsoft slipped in news of some new Qualcomm-powered devices that won't feature the eye-watering price tag of the current Surface Pro X flagship.
Describing the devices as "affordable" with prices starting at $299 and $575 respectively, the JP.IK Turn T101 and Positivo Wise N1212S are based on the Snapdragon 7c chipset, and Microsoft claims "twice the battery life" and "25 per cent better performance than competing platforms".
Only the most drooling Microsoft apologist would describe the Windows on Arm platform as a roaring success. The much-vaunted Intel compatibility remains 32-bit only for the time being and performance for apps not compiled for Arm is easily bested by similarly priced Intel or AMD kit.
However, the keen pricing of the new devices may encourage software vendors to reach for the compiler should enough find their way into the hands of users.
The hardware also feature cellular connectivity and Microsoft has buddied up with T-Mobile to throw in some free 4G for US education customers. Vodafone will be taking care of Europe and Africa with "education-specific cellular connectivity plans." ®
Sponsored: Webcast: Build the next generation of your business in the public cloud