CES Oh, CES. Each year, interspersed between the big product launches from Dell and Samsung are smaller companies, often with some truly bonkers kit. Take, for example, the Cyrcle Phone.
It's round. Like, really round.
Squint a bit, and it looks like a high-tech make-up mirror running stock Android 9.0 Pie. It has two headphone jacks, when most phone manufacturers are removing them entirely. The website describes it as "a non-rectangular phone for non-rectangular people."
The Cyrcle phone currently exists as a prototype, and no final specs are listed online, although the company behind it, dTOOR, suggests it'll ship devices later this year.
Back in 2017, the firm was offering build-your-own workshops on Kickstarter.
(For what it's worth, GizChina quotes a company rep saying it'll be released in 2021, which seems more likely, given the inevitable difficulties of getting apps working smoothly on a round display.)
In an interview with Auntie Beeb, dTOOR founder Christine Cyr claimed the two headphones design was inspired by lovestruck millennials buying headphones splitters so they can listen to the same music together. And while El Reg doubts that is necessarily true in 2020, it doesn't detract from the fact that this is a truly interesting concept.
For what it's worth, dTOOR isn't the first company to experiment with a circular form factor. Released in 2003, the Nokia 7600 boasted a head-turning round chassis, which was regarded as a fairly radical design back then.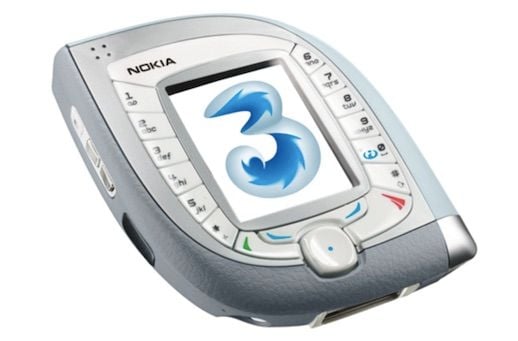 Nokia's 7600, 2003 model - a camera-tastic piece of kit complete with then-newfangled 3G
And then there was the ill-fated Microsoft KIN, which also embraced its curves.
The main difference is both of those phones carried a standard rectangular display, and neither could be considered "real" smartphones.
If this ever hits the shelves, you can guarantee we'll be asking for a review unit. ®
Sponsored: Webcast: Ransomware has gone nuclear