Astronauts brave razor sharp edges and fiddly pipes to bring joy to boffins
Fixing the unfixable – AMS-02 gets a new pump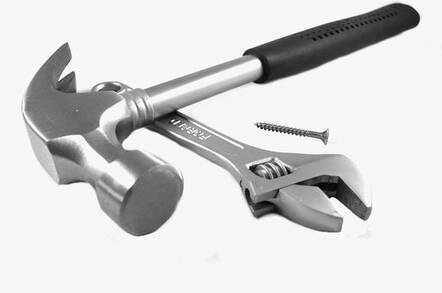 The European Space Agency (ESA) and NASA astronauts have concluded the third, and arguably most challenging, of the four spacewalks required to replace the cooling system of the International Space Station's (ISS) Alpha Magnetic Spectrometer (AMS)
The spacewalk, which saw Expedition 61 Commander, ESA's Luca Parmitano, and NASA Flight Engineer Andrew Morgan at work once again, required the pair install a new pump to extend the life of the AMS.
The previous two spacewalks had the duo remove the debris shield of the AMS before cutting into stainless steel cooling pipes during the second EVA. Anyone who has wielded a hacksaw will be all too familiar with the razor-sharp results.
A cut thumb is altogether more serious in a spacesuit than on the ground.
The third spacewalk included the critical installation task, and was nicknamed "The Money Run".
The pair were to spend seven-and-a-half hours outside the station installing the Upgraded Tracker Thermal Pump System (UTTPS), but as it transpired the two were back in the airlock with the spacewalk concluded today at the six hour, two minute mark.
That the duo managed to complete the repair work is testament to the years of planning and specialist tools created to allow the astronauts to repair a piece of equipment that was never supposed to have been tinkered with while on orbit. The micro-fluid lines are a mere 4mm wide, and so a tad challenging for the bulky gloves of the average spacesuit.
Some of the team behind the scenes had worked on the Hubble Space Telescope (HST) servicing missions, and a number of the 21 tools required to deal with the problems of AMS have HST servicing heritage.
The AMS-02 is a hefty bit of kit, weighing in at 7.5t and measuring 5m x 4m x 3m. It was deposited on the S3 truss in 2011 by STS-134, one of the last Space Shuttle missions and "uses the unique environment of space to study the universe and its origin by searching for antimatter, dark matter while performing precision measurements of cosmic rays composition and flux."
However, three of the four pumps used by the cooling system of the AMS failed over the years. While the instrument only requires one, nervous boffins opted to kick off the ambitious repair programme which, according to scientists at CERN, should extend the life of the AMS by 12 years.
Parmitano and Morgan also added an insulating blanket to the nadir side of the AMS and refitted the heat shield and blanket removed during the first spacewalk. Ground controllers were able to fire up the system a verify that power and data was being received.
A fourth and final spacewalk will be required to check for leaks ahead of cosmic ray detection operations being resumed. ®
Sponsored: Webcast: Build the next generation of your business in the public cloud