UK.gov opens £250k competition to tackle first-world problem of crap conference Wi-Fi
Forget Vegas or Barcelona. Be 'gigabit-capable' in Blighty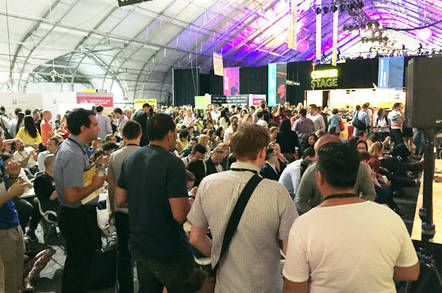 Fiddling around with crap conference Wi-Fi is an occupational hazard for attendees. But today the UK government has dug deep to produce the princely sum of £250k to tackle this national problem.
The competition is part of the government's Tourism Sector Deal: an desperate attempt to help Britain attract more international business events.
Winners will be able to upgrade their existing connectivity to "gigabit-capable" broadband speeds. Exact costs will vary between locations, however, the Department for Digital, Culture, Media and Sport said the average value per project will be approximately £30,000.
Making Blighty attractive to business delegates is all part of a cunning plan to boost tourist numbers during the off-peak season (surely the historically weak pound is enough - Ed). In 2017, the UK hosted 592 international association meetings with business visitors making up almost a quarter of the 38 million visits to the UK in 2018.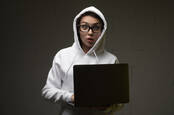 How to avoid getting burned at Black Hat, destroyed at DEF CON or blindsided by Bsides
READ MORE
Tourism Minister Rebecca Pow said: "We want the UK to attract the biggest and best international business events to help grow our economy and encourage trade and investment. Ensuring our conference facilities can deliver the connectivity and facilities organisers want and need is crucial to help achieve this and there is a great deal of scope to expand this area.
"Our Tourism Sector Deal is providing a broadband boost to the country's business events industry, and I would encourage all eligible venues to apply."
Michael Hirst, chair of the Events Industry Board, welcomed the spare change. "This is a strong recognition of the importance of helping to support the growth of first-class infrastructure in Britain's large range of diverse world-class business event facilities. It will help immensely in continuing to present Britain as a leading global destination for business events."
To be eligible, venues must have capacity for more than 400 delegates, have hosted at least one international event in the last year where a third of attendees were from outside the UK, or be able to demonstrate plans to do so in the next year.
Now, if they could only sort out the scourge of curled-cornered sandwiches, long toilet queues, and microphone hogs pretending to ask a question, we could really become an international destination for business conferences. ®
Sponsored: Detecting cyber attacks as a small to medium business