Researchers find development and conservation aren't mutually exclusive
Study claims country richer in money is richer in wildlife, too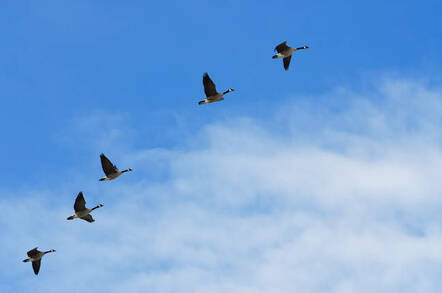 Researchers from the Zoological Society of London and UCL have found a clear link between economic development and improved biodiversity.
The boffins compared bird and mammal populations with socioeconomic trends in 33 low and middle-income countries. They found positive relationships between economic growth and wildlife abundance: "The richer the people, the safer the biodiversity."
Dr Chris Carbone, senior research fellow at ZSL's Institute of Zoology, said: "This paper provides the first empirical evidence that simultaneous progress for both international development and conservation is possible and, should further research uphold our findings, could revolutionise UN target setting in the future.
"This is consistent with other studies that have shown how humans compete with animals for space and resources and if more people are concentrated in one place, more areas are open to wildlife. It wasn't all good news though and we did find that aspects of human development had a negative impact on some species. Numbers of water-birds, for example, fell as wider water sanitation and treatment processes were implemented."
While more research is needed to clarify this, it could be that water sanitation results in concentrated discharges of pollution into natural water bodies to the detriment of bird species.
The researchers found similar relationships for more gender-equal governments, lower levels of government corruption and longer human lifespans.
Denser and faster-growing human populations reduce wildlife numbers. Urbanisation, however, has a positive benefit to biodiversity to the nation overall.
The researchers compared World Bank data collected to measure countries' progress towards the United Nations Sustainable Development Goals against data from the Living Planet Index on 298 bird and mammal populations, outside reserves, in 33 countries.
The report's authors also wished to recognise the contribution of co-author Dr Ben Collen, ZSL's head of indicators and assessments, who died in May of last year aged just 40.
They said: "This paper – and many others – would not have been possible without his work."
Collen developed the Living Planet Index and the Red List Index, which helps understand the extinction risk of lesser-known taxonomic groups.
The paper is available here. ®
Sponsored: Webcast: Why you need managed detection and response