Dot-org price-cap scrap latest: Now ICANN accused of snubbing registrars with 'sham' public comment process
DNS overlord ignored opposition, says Namecheap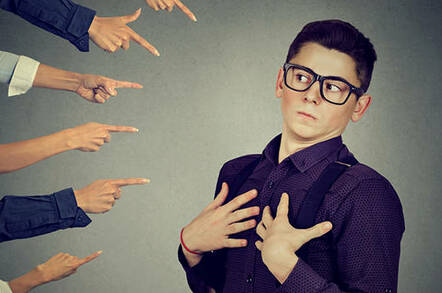 Internet oversight body ICANN has been accused by one of its biggest backers of undermining its public benefit remit in a recent decision to lift price caps on all .org domains.
The world's second largest registrar Namecheap has filed a formal "request for reconsideration" over the controversial decision and argues that ICANN actively ignored overwhelming opposition to lifting longstanding price caps, relying instead on a staff statement that was "devoid of any supporting evidence."
"It is clear that ICANN has failed to abide by its Commitment, Core Values and public statements," the letter [PDF] states, adding that ICANN "unilaterally made its own decision" despite "almost unanimous feedback to the contrary."
Namecheap notes that the organization repeatedly states the importance of receiving and acting on public comment in its formal corporate documents but in this case simply ignored the process, despite 98 per cent of respondents opposing the move. "This shows the public comment process is basically a sham, and that ICANN org will do as it pleases in this and other matters," the request states.
The decision was part of a 10-year contract extension with the company that runs the .org registry, Public Interest Registry (PIR), and ICANN argued that removing the caps – which limited annual price rises to 10 per cent per year – would bring the contract in line with the hundreds of new contracts it has signed with new global top-level domains (new gTLDs) in the past five years.
But the removal of price caps on one of the world's largest registries – there are over 10 million .org domains but an average of just 22,000 domains in the roughly 1,000 new gTLDs – was met with near universal opposition.
No compelling policy basis
Respondents argued that removing the caps risked subjecting millions of largely non-profit organizations to large price hikes with little or no consideration given to the impact of such a move.
One response, signed by several high-profile American non-profit organizations, including National Public Radio (NPR), C-SPAN, the National Geographic Society, the YMCA and others, argued that lifting the caps would "introduce new budgetary uncertainty to the class of organizations that can least afford such uncertainty" and noted that "ICANN has articulated no compelling policy basis for this proposed change."
Those same groups dismissed ICANN's core argument that the new contract would bring it in line with more recent contracts as "conformity for its own sake. ICANN should not disregard the public interest in favor of administrative convenience."
But ICANN did disregard that argument and, adding insult to injury, provided no explanation for its decision. Despite the huge level of interest in the decision – around 3,300 groups sent in comments when ICANN rarely receives more than 50 – the organization did not put the decision to its Board, or hold a public discussion of the change, or address any of the concerns raised by the internet community in their responses.
Instead, the fact that the price caps had been removed was revealed in an update on the day before the contract ran out - a Sunday - on an obscure part of the organization's website. That update didn't note that the price caps had been lifted but simply linked to the new agreement.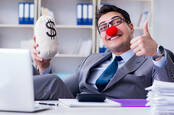 Shall we strip price caps from .org, mulls ICANN. Hm, people seem really upset... OK, let's do it
READ MORE
Comparison of the signed agreement and a draft posted to the original public comment period revealed that no changes had been made in response to the massive – and largely critical - public response.
The failure to explain its decision prompted immediate requests from the internet community for greater information. ICANN finally responded to those requests in a letter sent late last week – three weeks after the decision had been made.
Deep consideration
"I want to assure you that the decision to renew the .org registry agreement utilizing the Base gTLD Registry Agreement (Base RA) form was taken with care and deep consideration by both the ICANN organization and the ICANN Board," read a letter [PDF] from ICANN senior VP Cyrus Namazi.
The decision to remove price caps was "consistent with the gTLDs launched via the new gTLD program and will further reduce ICANN org's role in domain pricing," the letter stated.
It also argued, in contrast to Namecheap's public interest arguments, that ICANN's main corporate purpose was to "introduce and promote competition in the registration of domain names and, where feasible and appropriate, depend upon market mechanisms to promote and sustain a competitive environment in the DNS market." The letter claims that while the decision was made by ICANN's staff, it was done so "after consultation with the Board… and with the Board's support."
The reconsideration request filed by Namecheap is very unlikely to result in a change in ICANN's position: the request is considered by a subset of the ICANN Board and despite being officially called a "reconsideration" request the process is not allowed to actually reconsider a decision but only to check that the decision-making process had been followed.
But such a request needs to be filed before the request can make it way through the other steps of ICANN's accountability processes. Once the reconsideration request is turned down, and after various other procedural hoops, Namecheap will be able to request that the issue be considered by ICANN's Independent Review Process (IRP).
In that case a panel of three retired judges can review whether ICANN has broken its bylaws: something that the IRP panel has repeatedly found to be the case in the past. But even that decision is not binding on ICANN, and the organization has typically pushed decisions against it into lengthy procedural reviews that rarely result in the original decision being reversed.
Not a new problem
In 2002, concerns that ICANN management and board had too much power and should be required to listen to public input on important decisions resulted in a bylaw change that created the position of "manager of public participation."
That position was to report to the organization's president and be responsible for overseeing the public comment process and interacting with the internet community. It took the organization two years to fill the role, which was then occupied by three people before ICANN quietly shut down the position in 2010.
"At Namecheap, we cannot understand why ICANN ignored the overwhelming voice of the Internet community and would decide to allow unrestricted price increases in legacy TLDs," a blog post by the registrar's CEO Richard Kirkendall argued.
"We decided to stand up to ICANN on behalf of our customers, and the Internet community as a whole, on this very important issue by filing a Request for Reconsideration. This is a process through ICANN's bylaws that requires ICANN's board of directors to formally reconsider this wrong decision by ICANN staff. ICANN has 90 days to initially respond to Namecheap's request, and we'll update you when there is more information." ®
Sponsored: What next after Netezza?