Tune in this month: How to leave the past behind and migrate to the cloud – your practical guide
Derby City Council's head of tech will be on hand along with Nutanix and El Reg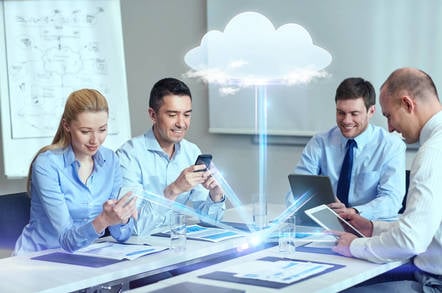 Webcast Moving to the cloud is not as simple as we have sometimes been led to believe. Many organisations are eager to benefit from the functionality and convenience that the cloud offers, though find themselves constrained by the past.
Complexity, sunk costs, and licensing are among the challenges that lie along the road from one environment to another, and are often overlooked. Following on from an overview of the cloud market we discussed in an earlier webcast that some of you may have attended, we now move on to the practicalities of making the switch.
In this latest webcast, brought to you by Nutanix, Mark Walker, head of technology at Derby City Council in England, discusses how he and his team negotiated the bumps they encountered when the council migrated to the public cloud, and shares the valuable lessons they learned.
Topics include:
The challenges public-sector organisations face and the potential costs of overcoming them.
The options, from hyper-converged infrastructure to cloud-first architectures.
Derby City Council's migration experience as a case study.
How to move forward: rules for organisations of all sizes.
So if you are ready to embrace the benefits and opportunities of the cloud, and find yourself struggling to leave the past behind, make sure you tune in on Tuesday, 30 July at 3pm BST.
Sign up for the webcast right here.