Oracle told to warp 9 out of court: Judge photon-torpedoes Big Red's Pentagon JEDI dream
Good news for Amazon, Microsoft. Meanwhile: A lawmaker offers new hope to database giant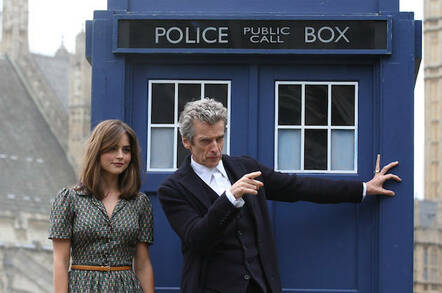 Oracle today lost its bid to be considered for the US Department of Defense's Joint Enterprise Defense Infrastructure (JEDI) cloud contract, leaving either Amazon Web Services or Microsoft Azure as the likely winner of the $10bn, decade-long deal.
JEDI aims to provide "enterprise-level, commercial cloud services" to the Pentagon and its partners – all US military branches and defense-related intelligence agencies – with appropriate security and operational requirements.
The DoD's requirements are so stringent that only four companies bid on the contract: Amazon, IBM, Microsoft and Oracle. And further DoD demands winnowed the field to just two, Amazon and Microsoft, prompting challenges from IBM and Oracle. IBM's was dismissed. Now, Oracle's objection, filed in a federal claims court, has been dispensed with as well.
Eric G. Bruggink, the judge hearing Big Red's plea to be considered, issued an order in the past few hours rejecting Oracle's arguments that Uncle Sam's procurement process violated the law.
Because the government's selection criteria have been deemed valid and because Oracle has conceded it cannot meet the requirements, the court said Oracle "cannot demonstrate prejudice as a result of other possible errors in the procurement process."
As to Oracle's claim that Amazon failed to notify the Department of Defense that it had offered jobs to two former DoD officials, Bruggink endorsed the government's contention that no organizational and individual conflict of interest influenced the outcome of the procurement process.
The decision coincided with a dip of about 1 per cent in Oracle's stock price, which is up more than 30 per cent in the year to date.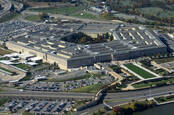 Oracle goes on for 50 pages about why it thinks AWS winning the Pentagon's $10bn JEDI cloud contract stinks
READ MORE
In a statement, Oracle reiterated its oft-repeated claim that its technology surpasses the competition.
"Oracle's cloud infrastructure 2.0 provides significant performance and security capabilities over legacy cloud providers," said spokesperson Deborah Hellinger in a statement emailed to The Register. "We look forward to working with the Department of Defense, the Intelligence Community, and other public sector agencies to deploy modern, secure hyperscale cloud solutions that meet their needs."
Meanwhile, Amazon said it's ready for help the DoD, making no mention of the expected financial windfall.
"AWS, along with our partner community, stands ready to support and serve what's most important – the DoD's mission of protecting the security of our country," a spokesperson for Amazon told The Register in an emailed statement. "The DoD deserves access to the best technology in the world and we are unwavering in our support to their mission."
The DoD's decision to give JEDI to a single contractor remains controversial. In April, the Coalition for Government Procurement, a watchdog group, said it "continues to believe that a single award approach is asynchronous to normal commercial/organizational buying practice and, because it represents a single channel of attack, raises concerns about potential risks to national security."
The Coalition argues that "a virtually monopolistic award could lock the government market for cloud services," and points to the CIA's Commercial Cloud Enterprise plan, which contemplates multiple vendors, as a wiser approach that's based on the intelligence agency's experience with operating in a single cloud environment.
With the court's decision, the DoD is expected to make a final decision in August.
Rubio to the rescue?
However on Thursday, US Senator Marco Rubio (R-FL) sent a letter asking National Security Adviser John Bolton to delay the decision. His letter points out that the Office of Management and Budget's Cloud Smart strategy directs government agencies to contract with multiple cloud service providers, which is common practice in the private sector.
"Our warfighters deserve the best capability possible and the taxpayers deserve the best value possible," the letter says. "Unfortunately, moving forward with the current JEDI procurement will not further that goal."
Oracle chairman Larry Ellison has given millions of dollars to support Marco Rubio. ®
Sponsored: What next after Netezza?