UK competition bods to stick probe into worrying lack of said competition in online advertising
Facebook, Google have a reason to be worried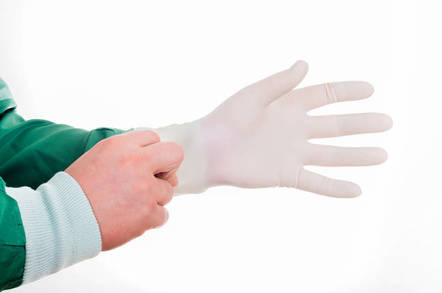 The UK's competition watchdog has launched an investigation into online advertising – and Facebook and Google are in its sights.
The Competition and Markets Authority (CMA) will probe whether the major online platforms that serve digital ads are "adverse to the interests of consumers".
It will look at things like the extent of market power these platforms have, and whether they are using their muscle to push the little guys around.
It will also try to establish whether hapless consumers have "the knowledge, skills and desire" to control how data about them is collected, and the ways this data is monetised – which sounds like a nightmare if you're Google or Facebook.
"Although online platforms often provide services to users for 'free', in practice consumers are paying through the attention and data that they provide to the platforms, which the platforms monetise by selling digital advertising," the CMA noted in its 55-page Statement of Scope (PDF).
"Two suppliers in particular, Google and Facebook (and their respective subsidiaries, such as YouTube and Instagram), hold leading positions in the market for online advertising in the UK, with the majority of digital advertising revenue in the UK split between these two businesses."
The agency further added that Google enjoys a near-monopoly on search advertising, while Facebook is killing it in display ads, so it appears that the two dominant forces in the market aren't even competing with each other – at a time when online advertising "currently comprises over 50 per cent of UK advertising expenditure".
Ofcom recently found (PDF) that average adult internet users in the UK were spending over three hours a day online, and more than an hour of this time was spent on one of the websites owned by Google or Facebook.
The report is an important part of the CMA's new Digital Markets Strategy, launched earlier this week with a lofty ambition of making the UK competition regime "fit for the digital age". It will be published by July 2020, involving a thorough study of the digital advertising market, which will help shape regulatory regime.
"Such a regime would look to encourage greater competition in both consumer-facing and digital advertising markets and would likely take the form of proposals for legislative change," the CMA said.
"We will also consider the potential for enforcement (consumer enforcement and/or competition enforcement) if we identify any areas where this is likely to be the most effective tool to address problems resulting from observed behaviour in the digital advertising markets."
The agency is inviting comments by 30 July from interested parties such as online platforms, advertisers, publishers, representative professional bodies and consumer groups. Plenty of people have an axe to grind with companies like Facebook and Google, which means the report should make for an interesting reading.
After years of moaning about the unfair advantages enjoyed by online businesses, the UK government appears to be ready to put its money where its mouth is and get tough on regulation.
The news comes at a time when Boris Johnson – the favourite in the race for the job of the leader of the Conservative party, which would magically make him Prime Minister – is advocating higher taxes on revenue tech giants make in the UK.
A recent government-backed review decided against a punitive tax on Google and Facebook – but called for competition authorities to investigate their core business. ®
Sponsored: What next after Netezza?