Serverless Computing London: Agenda on its way, blind birds heading off
When the agenda goes up, the tickets do too...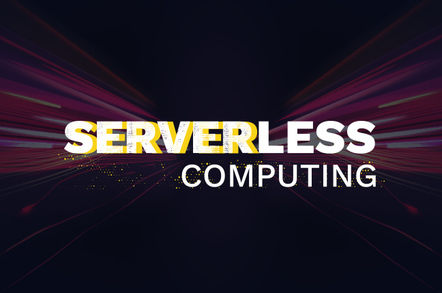 Event Whether your serverless ambitions are AWS Lambda, Azure Functions, or Google Cloud focused, you should really join us at Serverless Computing London in November.
We're just putting the finishing touches to the speaker lineup for Serverless Computing London, which happens at the QEII Centre in the heart of London in November.
Until we post it, tickets are just £500 plus VAT for the November event, a massive saving on the full price.
Whether you call it serverless, functions as a service or event-based computing, our speakers will take you through the fundamentals, as well as getting more specific on areas like security, monitoring, and observability.
The focus throughout will be on the real world application of the technology, with tech leaders showing how they've applied it to problems in their own businesses. And we'll make sure there's time, space and suitable supplies to enable you to connect with the speakers and your fellow attendees.
Right now, you can grab tickets for the two-day conference for just £500 plus VAT. Once the agenda is complete they'll be jumping to £665 plus VAT.
So why wait? Head over to the website, check out last year's presentations, and save yourself a bundle on this year's event. We look forward to seeing you in November. ®
Sponsored: Webcast: Why you need managed detection and response