ISC High Performance conference is back: Catch up with the latest developments in super-high-end computing
Find the expert or product you need in Frankfurt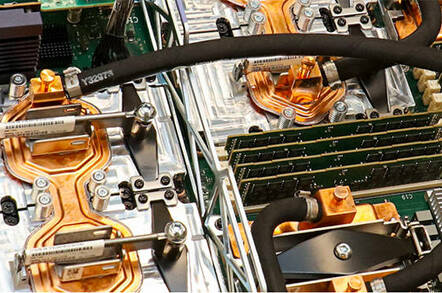 Promo The ISC High Performance conference is back, taking place this year in Frankfurt, Germany, from 16 to 20 June, and bringing together thousands of users and exhibitors with a shared interest in the latest high performance computing (HPC), big data, and cloud technologies.
One of this event's main areas of focus is machine learning, now playing an ever more important role part in scientific research as well as in developing commercial products.
Here are a few of the highlights in the conference's packed schedule of tutorials, workshops and events:
Conference keynote
The algorithms of life: scientific computing for systems biology
Distinguished speaker series
Applied ethics in artificial intelligence and deep learning
Quantum Technologies - From Basic Science to Applications
Machine learning day
Deep learning acceleration of progress toward delivery of fusion energy
Machine learning for systems
Industrial day
A global study: best practices in partnerships between HPC centres and industry
Synergies of AI/ML and HPC in industry
ISC workshops
HPC computing in a post Moore's Law world
Convergence of large scale simulation/HPC and artificial intelligence
Women in HPC: diversifying the HPC community and engaging male allies
Tutorials
Compression for scientific data
HPC strategy, procurement, cost models and metrics
Hands-on practical hybrid parallel application performance engineering
Birds of a feather
The Green500: trends in energy efficient supercomputing
Besides the talks and workshops, the event features a free, full-day programme on 19 June for undergraduate and graduate STEM students.
Aimed at helping HPC technology providers find suitable candidates to work in their companies, it includes tutorials, a tour of the conference exhibition, and a job fair and dinner reception in the evening. Register now to be notified in mid-May whether you have been admitted.
For attendees who arrive a day early there's a pre-conference party offering food, drink and entertainment and open to the first 400 registered attendees. If you miss it, you can catch up with your peers and all the exhibitors at the welcoming party on the first evening.
A number of awards recognising HPC research will be presented at the conference, including the research paper award, the research poster award and the PhD forum award, with a prize of a high-end tablet for the winning student.
All the details are right here
Note that if you register before 16 June, you will save up to 15% off the on-site ticket price.
Sponsored: How to Process, Wrangle, Analyze and Visualize your Data with Three Complementary Tools