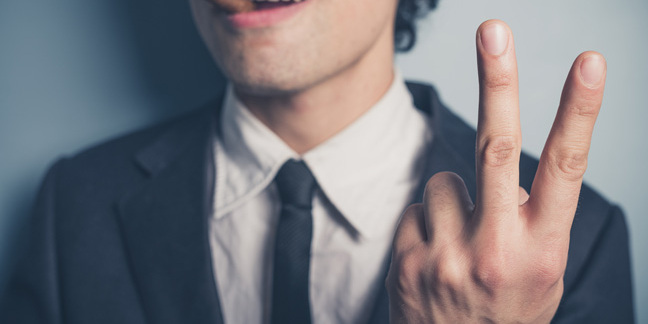 US-based start-up investor Clear Ventures has set up a second fund to bankroll businesses that deal with the ridiculously nebulous notion of the fourth industrial revolution.
The first fund launched in 2016 and beneficiaries included Robin Systems, which enables stateful applications on Kubernetes; Reflektion, a developer of machine learning for commerce; Vera, dealing with document security; and Arrcus, a developer of network operating systems. One of its early investments, SDN vendor PlumGrid, was acquired by VMware at the end of 2016.
Clear Ventures was created by Rajeev Madhavan and Chris Rust in 2014. Madhavan was a co-founder at LogicVision and Magma Design – both reached IPO – and Ambit, which was acquired by Cadence Design Systems. He also did a stint at Sequoia Capital.
For his part, Rust was a lead architect for broadband pioneer Roadrunner, which eventually became Time Warner Cable Internet. Since 1998, he has made early stage investments in 40 startups.
Clear Ventures has splashed a total of $121m over the past two years, and is up for another round, offering individual early-stage companies between $100,000 and $1m from a pot of $180m.
According to Clear Ventures, the investor base includes "large pensions, university endowments, charitable foundations, children's hospitals and other noble causes" plus a few "iconic technology industry leaders".
Clear Ventures II will focus on Industry 4.0, the awful name given to the current fashion for automation and data-driven decision-making that requires you to plug all manner of electronic devices into the network. 5G connectivity, IoT, 3D printing, self-driving cars and cloud computing are all considered to be essential components of Industry 4.0.
The concept was originally developed by the Germans and popularised via the now-defunct CeBIT exhibition in Hanover.
"The technology mega trends of the past decade such as cloud, mobile, data and analytics are now the toolkit for entrepreneurs to build tomorrow's market leading technology companies," Rust said in a canned statement.
"We see a tremendous opportunity for the next generation of entrepreneurs. No industry will be immune to the transition from products to technology-enabled services. The combination of this toolkit and deep vertical domain expertise can disrupt any incumbent. Clear II is dedicated to helping tomorrow's technology leaders flourish."
Besides funding, Clear Ventures II is said to give access to veteran entrepreneurs, training through the Clear Launchpad program, and analytics through its own Clear Ecosystem Advantage platform. ®
Sponsored: Practical tips for Office 365 tenant-to-tenant migration