Microsoft buffs its rings, emits Code and goes global with Kaizala
For those moments when four rings just aren't quite enough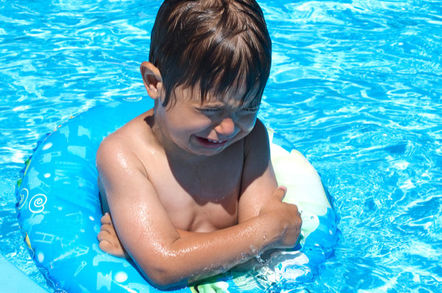 More bafflement for long suffering Windows Insiders, the gang showing off Visual Studio's hipper cousin and Kaizala going global are just three of the wonderous things in the latest Microsoft round-up.
Ringing in the Windows Insider changes
The next version of Windows is almost upon us, and the Windows Insider team has decided to have a tinker with the rings into which Microsoft's army of unpaid testers are streamed.
To recap, there are currently four rings used for testing. Release Preview, Slow, Fast and Skip Ahead, arranged from "probably OK" to "oh my god, make it stop" in terms of stability. If you think the release version of Windows 10 tends to totter every now again, the Insider program is, by design, a good deal flakier. It is test code after all.
Right now, the Insider program is mostly bashing 19H1 (which is in the Slow and Fast rings, and soon to be in Release Preview). Skip Ahead users would have expected to "skip ahead" to the next version, 19H2, but instead got thrown into the far future, and 20H1.
Now Microsoft has issued a warning: the Fast and Skip Ahead rings are about to merge, with both platoons of platform prodders on 2020's Windows 10: 20H1.
The 19H2 version of Windows 10, due in the second half of this year, remains missing in action.
This has, naturally, left some testers a bit confused. An engineer (and self-proclaimed "Chief Taco Hat Officer", the wacky so and so) cheerfully demonstrated the legendarily bad communication from the Windows Insider team by sniffing that nothing had changed. Honest.
It's the same as previous releases. Skip Ahead "skips ahead" and then Fast "catches up". No change to that process.

— Jason (@NorthFaceHiker) April 5, 2019
Except things have changed. While Skip Ahead and Fast are indeed normally merged at this point, it has historically been for the next release. Not for some mythical beast 12 months into the future.
Unless, of course, 19H2 isn't actually happening and Microsoft has stepped back from the cadence that gave us the joy of 2018's April and October updates.
Sadly, that looks unlikely and one of the Windows Insider head honchos, Brandon LeBlanc, reiterated that 19H2 would appear at some point. As for who will test it? Not saying. What's in it? Not saying. Will it appear in the Slow Ring? Maybe. Maybe not. Might be a whole new testing ring.
Use the comments below to suggest a name for the 19H2 testing ring. We'd suggest "Itchy".
As for why it has taken so long for the next release to appear; either there is something so awful in 19H2 that Microsoft is unwilling to let even Insiders look at it or, more likely, H2 releases of Windows are destined to become little more than jumped-up service packs for the bigger Spring feature updates.
Such a move would surely please those enterprises that the software giant is so desperate to entice away from Windows 7.
About that other Visual Studio
Visual Studio 2019 grabbed the limelight last week, as Microsoft emitted the latest release of the venerable development toolset and keynote presenter Scott Hanselman demonstrated how many cans of free soda he could fit in his jacket. However, a few days later and with far less fanfare, the March release of its open source sibling, an updated Visual Studio Code emerged blinking into the light.
According to Stack Overflow's 2018 survey, the lightweight VS Code editor is more popular than its considerably chunkier stablemate.
With a monthly release cadence, the VS Code team has been adding features at a tremendous rate. The March emission enjoyed the addition of the recently updated TypeScript 3.4, a tree view for debugging and a variety of editor, IntelliSense and formatting improvements.
In keeping with VS Code's cross platform ethos (Windows, Mac and Linux) the thing has also been properly packaged as a Snap, meaning Linux users get to share in the joy of in-product updates.
Welcome to the Teams, Kaizala
In the same breath as trumpeting another potential three million users in the form of Indian Railways, Microsoft also announced last week that it will be integrating the chat platform into Teams.
The move is part of news that Kaizala is going global under Microsoft 365 and Office 365 services. The Teams integration bit will occur over the next 12 to 18 months.
Kaizala emerged from Microsoft's Garage back in 2016, a messaging platform requiring just a phone number and a compatible phone on which to run the thing. It's a handy collaboration tool for those that don't want (or can't use) a full-fat product such as Teams.
However, it does have clear overlaps with Microsoft's other collaboration and messaging platforms, so the global rollout could leave users wondering which is the most appropriate product to get employees tapping away at their phone screens. Kaizala? Teams? Maybe even (whisper it) Skype?
At first glance, the integration with Teams makes sense. A lightweight entry into the world of Teams is logical, although this could end with Microsoft eventually bringing down the axe on the neck of the standalone product.
There is, however, no sign of the Redmond Grim Reaper just yet, as Kaizala has been given a thwacking with the feature stick. A web version, video calling and in-region data residency are among the features just added, and support for right to left languages such as Hebrew and Arabic is just around corner. As is synchronisation with Azure Active Directory, something that will be needed before Kaizala can truly get a pasting from the "365" rebrando-cannon. ®