What could your biz achieve with machine learning? Find out at our 2019 MCubed AI conf
Sept 30 to Oct 2, London – and tickets are going for a song right now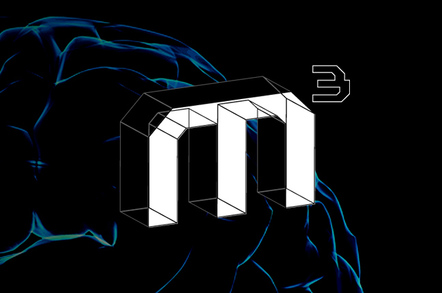 Event If you've had enough of the hype, and want to explore the nitty-gritty of applying artificial intelligence, machine learning and data science in your business, you really should join us at MCubed this autumn.
And if you act now, you can save £100s with our knockdown blindbird ticket offer.
Our speakers will take you from the fundamentals of machine machine learning, AI and predictive analytics, through the nuances of key tools and technologies, and will show you how they are applying all of the above to tackle real world problems.
Whether you're just starting to grapple with the implications of machine learning, are looking for a deeper insight into neural networks or deep learning, or want to dive deep into key tools such as TensorFlow, we've got you covered.
This will all be taking place at the QE II Conference Centre in the heart of London from September 30 to October 2, and as usual there will be excellent food right the way through, as well as our first day drinks party.
But this offer won't be around forever. Right now, we're in call-for-papers mode. Once that's over and we publish our agenda, tickets go up to our early bird price. So don't delay, head over to the MCubed website now. ®