Can ye spare any 'digital change', pal? Blighty's ailing court service can't wait to hear from you
You'll have £140m to play with – and be paid 0.1% of that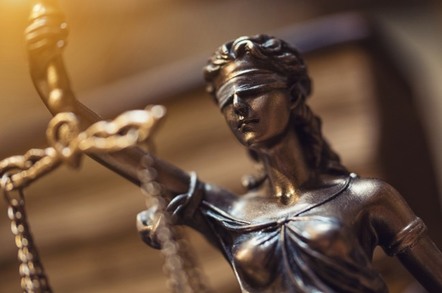 Do you like drinking from poisoned chalices? Enjoy being paid below average for your skills? Britain's court service has just the job for you and, boy, it's a doozy.
Those of a thicker-skinned persuasion with "a track record of successfully leading IT strategies and enterprise-wide architecture, with experience at scale in a multi-channel business" will be delighted to learn that Her Majesty's Courts and Tribunals Service (HMCTS) wants to hire a director of digital change.
HMCTS, the civil service department that runs courts' back offices, is currently bungling its way through an eye-wateringly expensive mass digitisation project that has been repeatedly slammed for burning public money to no good purpose. The director of digital change "could" play a "vital role in helping to deliver that transformation".
And change it is; the salary is £140,000 per year, which compares unfavourably with salaries for digital transformation directors in industry, who can supposedly rake in up to £260,000 if one believes employer review site Glassdoor.
Reporting directly to HMCTS chief Susan Acland-Hood, the lucky winner will be absorbed into "the wider cross-Government Digital, Data and Technology Profession" and be given a budget of £140m to fling around "both Business as Usual and Change programme activity across HMCTS". The initial interview panel will consist of Acland-Hood, a non-exec director of the HMCTS board and the Government Digital Service's head honcho, Kevin Cunnington.
Applicants ought to be Londoners, though HMCTS is so keen to get someone in the door that it will consider people living as far afield as Wales provided they commit "to spending at least three days a week in London". As a sweetener, the court service "may" throw in a civil service pension. The job ad is here.
Whoever gets the job will have an uphill task on their hands; last summer the Lord Chief Justice, the top judge of England and Wales, complained that most court IT belongs in the Science Museum, complaining that vital systems "sit in splendid technological isolation, unable to talk to each other or anyone in the outside world". ®
Sponsored: Detecting cyber attacks as a small to medium business