Continuous Lifecycle: One week left to grab early bird tickets
Get deep on DevOps, Containers, CI/CD and more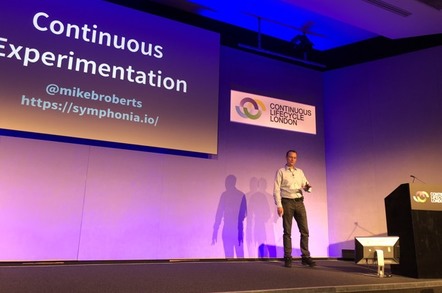 Events Serverless, containers, CI/CD and DevOps, are changing how software is developed and deployed, and you get an up close view of how this is happening in the real world at Continuous Lifecycle London in May.
If you act fast, you can save £100s by taking advantage of our early bird conference and workshop offers, which finishes for good next week.
Our programme will help you get a feel for how organisations are exploiting new tools and architectures to transform their software development and deployment operations, and give you the chance to get hands on with specific technologies, at our optional workshop day on May 16.
For example, if you're looking to get started on Serverless, Mike Roberts returns, with his workshop on Serverless Computing on AWS, which will take you from first steps to building and deploying an application.
If you're looking to get into containers, we have sessions on Advanced Kubernetes, and Managing Production with Kubernetes. And Dave Farley returns to deliver a session on Advanced Deployment Pipeline Techniques.
This is in addition to our two-day conference, featuring over 40 speakers, including keynotes from Heptio CTO Joe Beda, and Squarespace principal engineer Tanya Reilly, as well as practitioners who've applied DevOps, Containers and more to transform their organisations.
This all takes place from May 14 to May 16 at the QEII Centre, in the heart of London, and you'll be supplied with excellent food and drink throughout the conference. You can see the full lineup, and snap up those early bird tickets for both the conference and the workshops at the CLL website here.