Software development and deployment? Yeah, we can help you with that...
Just one week to save a bundle with our early bird tickets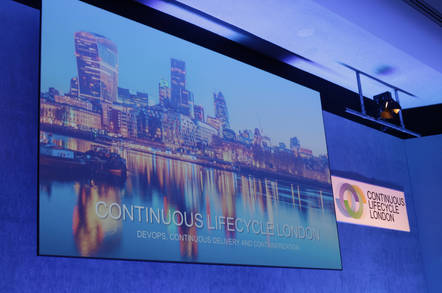 Events If you're gearing up supercharge your software development and deployment operations, whether by adopting DevOps, getting serious about containers, or adding serverless into the mix, you should be joining us at Continuous Lifecycle London in May.
And if you act now, you can save £100s on conference and workshop tickets, before our early bird ticket offer expires next week.
This year's conference programme features almost 40 speakers, including keynotes from Kubernetes pioneer and Heptio CTO Joe Beda, and Squarespace principal engineer Tanya Reilly.
Our conference sessions span topics from DevOps and Continuous Delivery, through running and securing containers, to cutting edge monitoring, and serverless. The one thing that unites all our conference sessions is that the focus will be on the practical application of the tools and techniques, not nebulous visions.
We've also got an excellent lineup of workshops, including Giant Swarm's Tobias Bradkte, on Advanced Kubernetes, while Ben Hall is running a workshop on Managing Production with Kubernetes.
If you're looking to dive into Lambda, Mike Roberts returns to run a session on Serverless Computing on AWS. And Dave Farley returns to deliver a session on Advanced Deployment Pipeline Techniques.
This all happen from May 14 to May 16 at the QE II conference centre, slap bang in the middle of London, and we'll make sure you're well supplied with food and drink throughout the conference. You can see the full lineup, and snap up early bird tickets for both the conference and the workshops at the CLL website here.