HPE wants British ex-CFO to testify in UK Autonomy lawsuit before Uncle Sam sentences him
UK court told firm wants Sushovan Hussain on stand in case he's handed jail time
HPE wants Sushovan Hussain, convicted ex-CFO of infamous British software company Autonomy, to give evidence in HPE's UK lawsuit against former Autonomy CEO Mike Lynch before his own potential US prison sentence.
In legal filings seen by The Register, HPE's lawyers said: "There remains uncertainty as to when Mr Hussain's sentencing hearing will take place and whether, once sentenced, he will be subject to a term of immediate imprisonment."
Lynch and Hussain are co-defendants in a $5bn London civil claim brought against them by an avenging HPE, which is determined to pursue the two over its $8.8bn writedown of Autonomy's value after it was bought by HPE in 2012.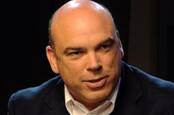 Mike Lynch's British court showdown v HPE pushed back to 2019
READ MORE
Hussain was found guilty of fraud by the American legal system in April 2018. As chief financial officer of Autonomy, a San Francisco court found him to have helped the company cook its books to the tune of more than $8bn, prompting an enraged Hewlett-Packard (as was) to set civil and criminal lawyers on the trails of Hussain and Lynch. At the time, victorious American prosecutors declared that Autonomy was an "unsustainable Ponzi scheme".
What HPE fears is that if the lengthy London civil trial pencilled in for the rest of 2019 gets delayed, Hussain will "face substantial difficulties in giving evidence, and participating in the trial more generally, if he is imprisoned in the United States".
"Consideration," they continued, "should be given now to Mr Hussain giving evidence at the trial at an earlier time than might ordinarily have been the case so that his evidence can be taken at a time when he is available." HPE wants Hussain to give evidence directly after Lynch himself, rather than waiting for Lynch's 20 witnesses to give evidence first before testifying.
For his part, Lynch was said to have disagreed with the idea of speeding up Hussain's testimony because, "in the usual way, a first defendant should call his witnesses before the witnesses for any subsequent defendants are called". In their own skeleton argument, Lynch's lawyers sniffed that HPE has "also raised an issue as to the extent of [Hussain]'s involvement at trial. That is a matter for [Defendant 2; Hussain]," adding that while Lynch has filed 22 witness statements, Hussain has so far "only filed his own".
Lynch's legal team also noted that Hussain "is not in a position to meet his share of the costs" of hiring a judicial assistant to help the sole judge, Mr Justice Hildyard, during the trial. In the US criminal proceedings, Hussain was ordered to forfeit more than $7m he had made in personal profits from the sale of Autonomy.
The Register understands from Hussain's legal team that he would prefer to give evidence at the usual point of the trial.
Both Lynch and Hussain deny wrongdoing over Autonomy, with Hussain having pleaded not guilty at the start of his US criminal trial, notwithstanding his criminal conviction. He has indicated that he will appeal against his US sentence once it is passed.
The main London civil trial is scheduled to start on 25 March and end at some point in December. The Register will be reporting the case as it progresses. ®