Squarespace's Tanya Reilly to deliver keynote at Continuous Lifecycle London
More talks, workshops added as clock ticks on early bird tickets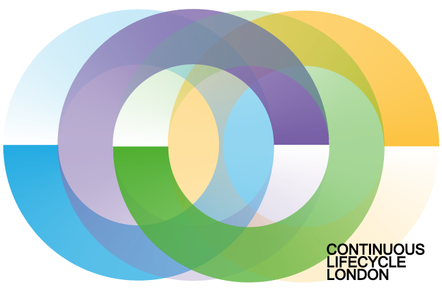 Events We've announced another tranche of speakers and workshops for Continuous Lifecycle London, giving you even more reasons to snap up our early bird tickets before they disappear at the end of the month.
We're delighted to announce our second keynote speaker, Tanya Reilly, a principal software engineer at Squarespace, and 10-year veteran of Google New York.
Tanya will be kicking off Continuous Lifecycle by discussing how "but why?" is the most important question we can pose in our software journey, and asking whether a dose of continuous introspection can help speed along Continuous Delivery. Tanya's talk will be a great counterpart to our other keynote speaker, Heptio CTO and Kubernetes co-originator Joe Beda.
We've also added another workshop to our lineup, Kubernetes Advanced, with Giant Swarm's Tobias Bradkte, alongside our previously announced all-day sessions on Serverless Computing on AWS, Managing Production with Kubernetes, and Advanced Deployment Pipeline Techniques.
Of course, these are just two of the 40-odd speakers and workshop leaders who will be joining us at Continuous Lifecycle London, with sessions ranging from DevOps culture, container security, and managing continuous delivery, through to deep dives on Bash, compliance, and monitoring, and even how to apply CI in the nuclear industry.
Whether you're looking to fine-tune your software operations, or are kicking off a complete overhaul, they will deliver valuable insights and practical advice.
Right now, you can buy early bird tickets for both the conference and workshops, saving yourself hundreds of pounds. But don't hang around – they're set to expire at the end of this month. To lock in those savings, and see the full lineup, head over to the CLL website ®.