Smaller tech firms just aren't ready for a no-deal Brexit, MPs told
TechUK wonk warns of hiring freezes, contract renegotiations and general uncertainty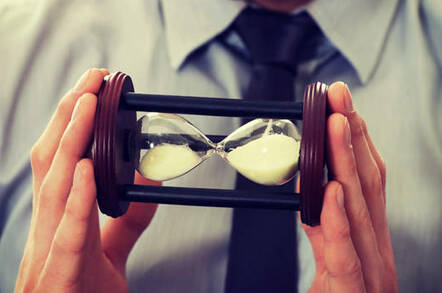 The majority of trade group TechUK's smaller members haven't begun preparing for a no-deal Brexit, while others are being forced to renegotiate entire contracts with European partners or put UK hiring on ice, MPs were told this week.
As prime minister Theresa May faces fresh talks with the European Union over the Withdrawal Agreement and the Irish backstop, the Commons Science and Technology Committee heard evidence on businesses' preparations for a no-deal Brexit.
Speaking on behalf of tech firms, TechUK's head of policy for Brexit, Giles Derrington, warned MPs gathered in room 5 at the Palace of Westminster that smaller firms were far less ready.
"A number of our businesses have already made a lot of preparations for no deal, particularly among the larger businesses," he said. "On the small side, SMEs, it is far more piecemeal."
TechUK has 900 members that range from BT and Microsoft to a raft of smaller tech firms, and some companies that might not be considered tech firms at all. Collectively, members employ 70,000 people in Britain.
A survey carried out by the group last month found that 65 per cent of members with fewer than 50 staff and 46 per cent of mid-sized businesses (50 to 249 staff) "hadn't taken any steps at all".
The most common reason was that they "simply don't know what they need to prepare for" because of the range of different outcomes. "They don't know which way to jump."
One of the potential consequences of a lack of information, or confidence, is that companies are changing their hiring practices.
"We have smaller, research-focused members saying we don't have enough certainty, and therefore we're not going to start firing people in the UK, but we are going to start – when people leave – replacing them in our German hub or somewhere else."
Another problem for companies is the costs of preparing, which he said could reach as much as £30,000, depending on whether they needed to appoint a representative in the EEA and the types of contracts they held.
This is because, if there is no deal, there won't be any interim protections for data transfers between the EU and the UK, so companies will need different legal bases, which will require fiddling with contracts.
The government has suggested companies use Standard Contractural Clauses (SCC), Ts&Cs that organisations in the European Economic Area must comply with.
But Derrington said that companies are not required to open existing contracts in order to add these clauses in – and that the EU firms are using this as leverage to renegotiate other elements of the terms.
"We've seen some cases where they say, 'Sorry if we're changing the contract, let's change it properly, let's talk about the impact on sterling', and lots of other things as well," he said, estimating that these conversations had happened to about a third of firms experiencing contract difficulties.
The legality of SCCs are also being challenged in the Court of Justice of the European Union, which poses a potential risk for firms planning to switch to them. "The options [would be] very, very limited at that point," the TechUK bod said.
Of course, the UK wants to seek an adequacy agreement as soon as possible – the EU will only start talks once the UK is officially out of the bloc. MPs were warned that this wouldn't be straightforward.
"It's worth bearing in mind that... as a third country, the entire data transfer processes come into scope, and that's where the concerns lie," Derrington told the committee.
In particular, he referred to concerns about national security. At the moment, the bulk data collection and retention regimes carried out in the UK are put to one side due to it being a member of the EU. Once it is a third country, they will be probed as part of adequacy discussions, and the impact these will have is hotly debated.
"The fastest ever adequacy decision took 18 months... if [the UK's] was under a year, I'd be surprised," said Derrington.
Other areas of concern were whether UK-based companies would be able to move engineers to EU countries for long-term support or build projects, and what would happen to investment more broadly if sterling fell, as it could, for instance, render UK cloud services uncompetitive. ®
Sponsored: Detecting cyber attacks as a small to medium business