Looking to give wings to your software development and deployment?
Continuous Lifecycle early bird ticket offer ends in weeks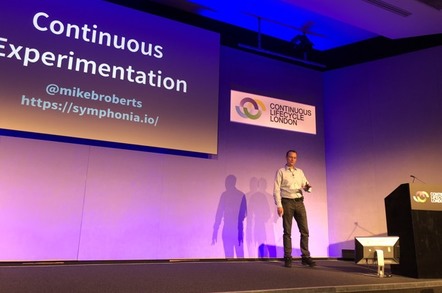 Events Whether you're just piloting your first DevOps projects, want to scale things up, or are ready to leap into Kubernetes or Serverless, you should be joining us at Continuous Lifecycle London, 2019.
And with our early bird ticket offer due to expire at the end of February, you can still save £100s on both our conference and workshop tickets.
Once again, our independent committee has put together a schedule that will give you the big picture as well as the nitty gritty details when it comes to DevOps, Continuous Delivery, and Containers.
As well as technical experts in key technologies and methodologies, we have speakers from organisations in the medical, media, finance and nuclear industries, who can show you how the technology works in practice. And we have a range of optional workshops to take you deeper into key technologies, including our just added all-day session with Serverless pioneer Mike Roberts.
As with all our events, we'll make sure there is time, space, and the appropriate supplies, to ensure you get the most of the event, whether in the formal sessions, or in those crucial sidelines chats with the speakers and your fellow attendees.
And you can still make big savings on both conference and workshop tickets by heading over to the Continuous Lifecycle website now.