Grab a bucket and spade: Sandbox open for Insiders again with fresh Windows 10 build
Oh, and Cortana? STFU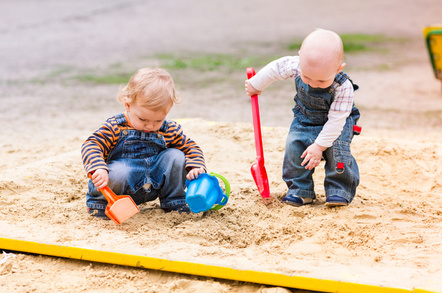 Having quietly admitted that an Internet Explorer update had taken an almighty dump in the Windows Sandbox, Microsoft emitted a fresh build of Windows 10 to fix the problem last night.
Build 18309 took a bow overnight for fast ring testers and we can confirm that the Windows Sandbox is up and running once again. This is handy, because right now Windows 10 19H1 is somewhat light on whizzbang features and heavy on fit and finish.
Which, to be fair, is no bad thing.
Microsoft is also continuing its efforts to stomp on passwords by extending the ability to sign in using a phone number-based account over all versions of Windows 10 (although Enterprise administrators will likely have a thing or two to say about that).
Actually getting a passwordless phone number account is a bit convoluted at present. Microsoft recommends using a mobile app such as Word on iOS or Android to create one and then adding it to Windows. Or you can take an existing Microsoft account and put a phone number on it. An SMS code is then used to sign in and set the thing up for Windows 10.
Once set up, Windows Hello (or a PIN, if you lack the compatible camera or fingerprint hardware) can be used to sign in without need for a password.
What will make enterprise admins (or at least those forced to occasionally perform a clean install of Windows 10 manually) happy is the blessed silencing of Cortana during Windows setup. While the original intent was doubtless noble, hearing the dulcet tones of Microsoft's unloved assistant narrating the setup process can get grating.
Tucked away in the list of general changes is the text: "Based on feedback, if you clean install Pro, Enterprise, or Education editions of Windows, the Cortana voiceover will be disabled by default. Screen reader users can still choose to start Narrator at any time by pressing WIN + Ctrl + Enter."
Admins, rejoice! Home users, alas, will still get the voiceover by default but arguably this is the way things should have been done in the first place. ®