O little town of Bethlehem, Georgia. How still we see your internet lie... US govt throws another $600m at rural broadband
Money in form of loans and grants – but will it work or be wasted?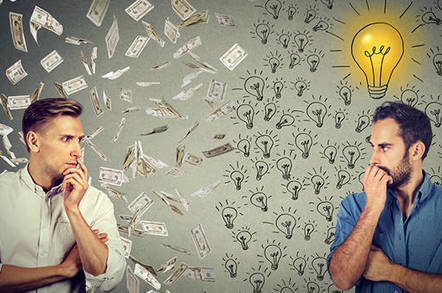 Analysis The US government has added another $600m to the pot of money that is supposed to expand broadband internet access to rural areas of America. But it remains far from clear how effective the program will be.
This time the US Department of Agriculture is the federal agency in charge of the money, with the funds added to a must-pass $876 billion Farm Bill. The funds come in addition to $700m that has already been set aside for the USDA to expand internet access.
The money will trickle through a new ReConnect Program that consists of loans and grants. Those living in remote areas – many expected to be farmers – will be required to apply for the funds. The program adds to similar ones from the Department of Commerce's (BroadbandUSA) and the FCC (Connect America Fund).
Despite the funds, significant questions remain over the US government's efforts, particularly its effectiveness and speed. The USDA's e-Connectivity pilot program was approved in 2018 but so far has achieved little beyond successfully lobbying for more money.
"We are moving as expeditiously as possible," said Secretary of Agriculture Sonny Perdue in October, adding: "I've challenged our people to have a good, solid plan in place by the end of the year."
The pilot program was opened to public comment back in July and was hit with an avalanche of complaints from farmers who said their internet was too slow and too expensive. One complained of paying $155 a month for 10Mbps/1Mbps speeds.
Despite the federal standard for broadband being raised to 25Mbps down and 3Mbps up several years earlier, the USDA was still pushing the previous 10/1Mbps standard in its pilot. A large number of industry watchers said 25/3 was still too slow, and referred to it being the "absolute minimum" necessary.
Trump eyeballs
The program is being closely monitored by the White House, thanks to President Trump making the provision of fast internet to rural users (seen as a critical part of his base of supporters) a public priority.
Thanks in part to farmers' criticism of the slow speeds being offered through the program, the FCC was forced last week to move its broadband program in line with its own standards – but only after it tried to argue the case for keeping the 10/1 standard.
Even more remarkably, one ISP association – WISPA – argued that the FCC and US government should be funding expansion of even slower internet access. But while slow internet speeds are popular with ISPs – due to their significantly lower installation costs – the target of the various broadband plans, rural Americans, have been quite vocal about wanting the opposite.
The economics are not simple, and are further complicated by the fact that an oligopoly has grown up in the US where a small number of very large corporations dominate the market, and have colluded to create a large number of local monopolies. The various US government programs are largely focused on getting companies to install new cables in areas where there are few.
But the US government is doing that by funding ISPs – and they are trying to squeeze as much profit from the government as possible. Indicating the level of frustration, many cities and even towns are looking into installing their own municipal networks and then playing an ISP to use that installed infrastructure to provide internet service to residents.
Most recently, the small town of Charlemont, Massachusetts, rejected a deal from Comcast to install a network for it and voted instead to pay an additional $1m to build their own network – something that will costs the average household in the town $133 a year in additional taxes for the next 20 years.
Crap maps
Among the complaints made to the USDA's pilot project is a now familiar one: that the maps used to determine broadband availability are so inaccurate that it was distorting efforts to use them to effectively allocate resources.
Those maps are built from data sent from ISPs themselves to the FCC. But broadband advocacy groups have long complained about the flawed nature of that data, particularly since it is based on census blocks. Despite numerous requests of the FCC to fix the issue, it has still so far refused to correct its approach.
While lawmakers, policymakers, and the White House have all agreed that broadband access needs to be expanded to rural areas, an ideological preference for the free market in all its forms means American citizens are getting a raw deal.
Big Cable owns the US internet market, and is milking the situation for all it's worth: offering slow speeds at high prices and only in those areas where it can make profits immediately.
As the federal government tries to force those companies to connect up rural areas with new cables or give faster service by offering subsidies – or, in this case, put the money in the hands of individuals through loan and grants – it is still failing to crack the oligopolistic market and that continues to put a premium on every broadband line. Premiums that few can realistically afford.
Those in government are trying to do their best. Head of the Department of Commerce's telco arm, the National Telecommunications and Information Administration, David Redl said of the extra $600m being given to the USDA:"The Administration is taking an important step to help close the broadband coverage gap for the millions of rural Americans who lack access to broadband connectivity with the launch of the US Department of Agriculture's $600 million grant and loan program.
"NTIA looks forward to providing technical assistance to potential applicants through its partnership with USDA's Rural Utilities Service (RUS). NTIA's BroadbandUSA team has extensive experience working in the telecommunications industry, building broadband networks and consulting with service providers and local governments. Using this expertise, our team will be supporting educational materials and workshops to help applicants with the grant and loan process." ®
Sponsored: Webcast: Why you need managed detection and response