Jingle bells, disk drives sell not so well from today. Oh what fun it is to ride on a one-horse open array...
Third of market to evaporate by 2021. Only nearline, spycam drives to swell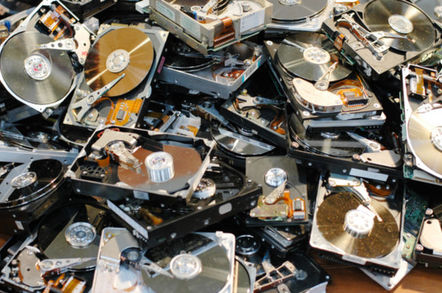 In brief Number-crunchers at IDC and Wells Fargo are predicting that global disk drive sales will crash from 424.7 million units in 2016 to an estimated 284.7 million in 2021. Ouch.
Shipments of enterprise nearline and surveillance-cam disk drives are the only areas of the sector that will expand during the forecast period, the researchers said, meaning – if correct – that compound annual growth rates will fall 8.1 per cent.
Revenues are estimated to shrink from $25.12bn in 2016 to $24.37bn in 2021, but this is not proportionate to the unit drop as increasing disk capacity may help to keep prices more steady.
Let's enter chart-town for a moment to give a visual run down of expectations for the various drive types...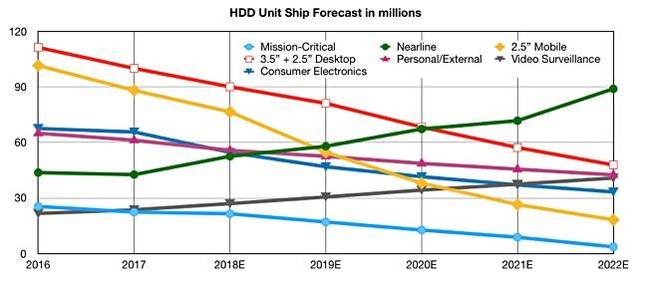 Click to enlarge
There are just three disk drive manufacturers of note: Seagate, Toshiba, and Western Digital. Toshiba and WD have alternative revenue sources based on flash chips and SSDs. Seagate's business, on the other hand, is mostly based on disk drives so its challenges are obvious. ®
Sponsored: What next after Netezza?