Lush scrubs its card-processing servers squeaky clean
Cash-only Thursday as soap seller's tills go TITSUP*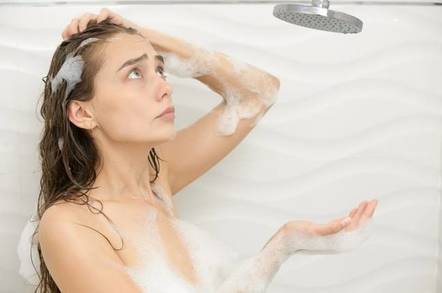 Soapnotes Lush, high street peddler of lotions and potions for the pampered, lost the ability to perform card transactions yesterday due to a bath bomb dropped in the server room.
Or something like that.
Stores such as the one at London's Victoria station apologised to punters desperate for a smell of the good life but lacking the necessary readies to slap on the body butter prior to a jaunt on Southern Rail's finest.
Hello and Good afternoon to all of our wonderful customers at Lush Victoria Station . Unfortunately our till are down across the land, but we are still accepting CASH payments . Thank you for all of your patience and understanding :)

— Lush Victoria (@LushVictoria) November 22, 2018
To be fair, it is difficult to decide what would be worse – a carriage full of the aromas of Lush, or the stench of the products flung out by any of the station's hot food retailers.
For those blissfully unaware of the brand, Lush is a UK retailer specialising in handmade cosmetics ranging from soaps, shampoos, body creams and, of course, the infamous bath bombs, guaranteed to turn an afternoon wallow into a pamper party.
One Reg reader told us that there had been a somewhat over-enthusiastic cleansing by the IT team, who "deleted the till system by accident".
Another described the systems as "comically awful", and told us the system had briefly dropped over again today. Tills reported a "network failure" when staff attempted to log in and simply wouldn't open, meaning transactions couldn't be processed. As for cash transactions, our mole told us that harassed assistants would likely be wheeling out the calculators while the POS systems took a snooze.
The upshot was that the usually fragrant shop assistants found themselves having to sully their hands with filthy, filthy cash while the outage persisted.
We have, of course, contacted Lush to find out what happened and will update with any response. In the meantime, customers such as Ethan (a freshly minted Pizza Hut temp) will be delighted to know that things are up and running again today.
Ethan, we feel your pain. ®
Love how @LushLtd tills are down yet again 😫

— Ethan (@EthanSzcz1) November 22, 2018
* Total Inability To Support Unguent Purchases
Sponsored: How to get more from MicroStrategy by optimising your data stack