Nice one, former Cisco staff: Switchzilla is absolutely coining it
'Trump tariff' question hangs over immediate future
A week after announcing hundreds of layoffs, Cisco has turned in a set of financials for Q1 of fiscal 2019 that are ahead of analyst expectations.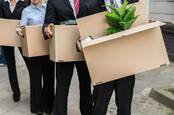 Cisco swings the axe on permanent staff – hundreds laid off worldwide this week
READ MORE
Switchzilla's overall cost-cutting strategy strapped its profitability to a rocket and lit the fuse, in spite of DRAM prices still higher than a year ago, and the impact of US prez Donald Trump's 10 per cent tariffs on Chinese goods. For the three months ended 27 October, Cisco reported 7.7 per cent year-on-year revenue growth to $13.907bn, as net income shot up by 48 per cent $2.4bn.
The scale of the layoffs The Register reported last week has begun to emerge, with a California WARN notice (PDF) identifying 462 roles axed in its Milpitas and San Jose locations.
A combination of rising demand for switches and routers, and its recent focus on software gathering pace, put a smile on CEO Chuck Robbins' face.
Financial highlights included:
Software sales grew 4 per cent year-on-year to US$1.4bn;
Security rose 11 per cent to $651m;
Switching and routing climbed 9 per cent to $7.64 bn, a considerable improvement after some years of flat or declining sales, particularly among US service providers; and
Service revenue grew 3 per cent to $3.2 bn.
Geographically, Asia-Pacific shone for once by expanding 12 per cent, sales went up 8 per cent in the Americas and were up a relatively limp 6 per cent in EMEA.
Emerging markets, Robbins told the earnings call, are increasingly important to Cisco: "In the emerging countries, [performance] was consistent across the board. We have incredible strength in India; it was our second quarter of 50 per cent plus growth... that's a key market we intend to win."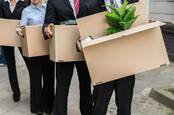 Cisco swings the axe on permanent staff – hundreds laid off worldwide this week
READ MORE
Robbins said he expected 5G to lift the service provider business out of the doldrums, at least by 2020, and the company is consulting with those customers and drawing up the architectural requirements to support 5G.
Enterprise racing ahead
Enterprises led the customer segment revenue breakdown, growing 15 per cent year-on-year, while the public sector and commercial areas each grew 8 per cent, and the service provider segment edged up 2 per cent.
Robbins attributed the enterprise segment's output to a growing customer realisation of the complexity involved in shifting operations to the cloud.
"Our customers are dealing with a world that truly does involve dealing with services from multiple clouds," he said, along with multiple SaaS applications, multiple campuses, and user traffic that can come from anywhere.
That "made obsolete the original assumptions underlying their IT", Robbins said, and the traffic flows of old architectures just don't exist any more, so building out new architectures is the big driver of the company's performance.
That's the enterprise story; there's also the question of Cisco's ability to win over Webscale customers.
Robbins said 400Gbps Ethernet is an "architectural transition" that gave "non-incumbents" a shot at winning business from Cisco, and he emphasised that Switchzilla will be working to address that threat.
"We're going to have a merchant [silicon-based – El Reg] version and an ASIC-based version. We have telemetry, we've got optics, we've got security automation. We chair standards boards, we have backward and forward compatibility, and we can extend ACI [application-centric infrastructure] across the cloud."
The exec added that in the webscale market, "our Intent-based portfolio will be a big differentiator".
Like many tech CEOs, Robbins is concerned about the escalating US-China trade war. While Cisco has been able to contain the price increases arising from the 10 per cent tariffs imposed by the Tangerine Palace, the rise to 25 per cent due in January 2019 would be more challenging.
Robbins added that "after the midterms" he was hopeful resolving the tariff question would become a priority for the administration.
CFO Kelly Kramer added that while the underlying IT environment was still strong, the tariff picture remained an unknown.
Robbins said the "tough economic" environment was a plus for Cisco, because it made customers prioritise efficiency, and architectural work like automation and SD-WAN played to that desire.
He also said the Catalyst 9000 had a strong future because there remained a long cycle of development for the platform. "As customers adopt that architecture... you'll see SD-WAN get integrated into the overall architecture, we're in a good place at the moment."
CFO Kelly Kramer foreshadowed the end of the DRAM crisis that has troubled vendor-land since 2016. Though prices were still up year-on-year for Cisco's Q1, by Q4 "we fully expect DRAM to be a tailwind for us".
The results announcement is here (PDF). ®