Learn the tricks of the cyber criminals' trade at SANS Dublin training event
Strengthen your defences against marauding data thieves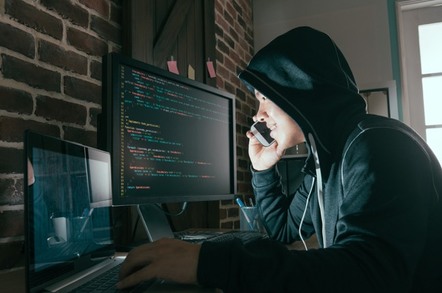 Promo The internet is full of powerful hacking tools and the cyber criminals are devising ever more ingenious ways of using them. Keeping abreast of their latest tactics and techniques is more vital than ever for those defending their organisations against ever-present threats.
SANS Dublin December 2018 offers six days of immersion training that will arm security professionals with the all-encompassing skills and detailed knowledge they need to turn the tables on the bad guys.
This training event takes place from 3-8 December and offers three cyber security courses, each taught by a respected expert and providing the chance to gain valuable GIAC certifications. SANS assures attendees that they will be equipped to use the new skills they have learned as soon as they return to work.
The courses cover the following topics:
Hacker tools, techniques, exploits and incident handling: Everything from the cutting edge in insidious attack vectors to the golden oldies that won't go away. The course outlines a step-by-step process for responding to computer incidents and an account of how attackers undermine systems. It also explores the legal issues surrounding responses to breaches such as monitoring employees and handling evidence.
Web app penetration testing and ethical hacking: Web application flaws play a major role in large breaches and intrusions, and contrary to what many organisations believe, a security scanner is not a reliable way of discovering them. This course helps students move from push-button scanning to thorough web app penetration testing.

As well as focusing on the major flaws and how to find them, the course shows security practitioners how to convince their organisations to take the business risk seriously and put the right measures in place.

Network penetration testing and ethical hacking: This is the flagship SANS course for penetration testing, with its comprehensive coverage of tools, techniques and methodologies. It starts with proper planning, scoping and recon, then dives deep into scanning, target exploitation, password attacks and web app manipulation, with more than 30 detailed hands-on labs throughout.

Students can put their newfound skills into practice at a hacker tools workshop and compete for a prize in a capture-the-flag event.
Read the full details and register here.
Sponsored: Becoming a Pragmatic Security Leader