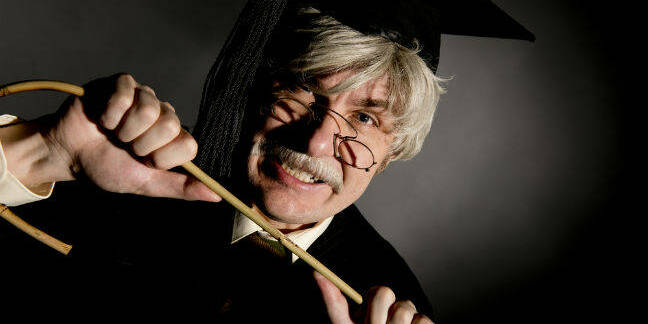 The headmaster in China is in hot water after being caught using his school to house a crypto-mining operation.
Chinese news site HK01 (via CCN this week) reports that principal Lei Hua was fired after authorities found he and vice principal Wang Zhipeng were found to be running a collection of rack-mounted cryptocoin mining units on school grounds.
the operation began at Hua's home in Chenzhou, Hunan Province, and had to be moved to school grounds after Hua and his wife found that the Ethereum mining rig they had purchased from a cousin was driving up their electricity bills.
Thus, Hua set up and expanded the mining operation inside one of the school's dorms with Zhipeng's blessing – the vice principal would also eventually purchase his own mining hardware to add to the operation.
The two officials were able to run the covert mining setup within the school for several months before a group of teachers complained of noise and heat, as well as noting that the school's network was had slowed down significantly.
The cops eventually were called in October, and discovered a massive mining rig which by then had grown so large it had been moved from the dorms to the school's main building. By the time the mining setup was torn down, the pair of admins had amassed 14,000 yuan (about US$2,000) in electric bills for the school.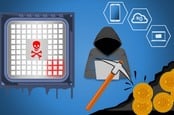 Cryptojacking isn't a path to riches - payout is a lousy $5.80 a day
READ MORE
In addition to being fired from his headmaster position, Hua was apparently kicked out of China's Communist party. Zhipeng, for his part, was issued a formal warning. The proceeds from the mining operation were turned over to the local government.
This isn't the first time a would-be crypto-coin tycoon was caught for using less than legal tactics to host a mining operation. In February, a pair of Russian engineers got into trouble for using the supercomputing cluster in one of the nation's top nuclear research labs to generate crypto-coins for themselves - which in Putin's Russia probably carries a stiffer sentence than just losing your job..
In 2014, a Harvard student had all computing access revoked after he was found to be employing the school's 14,000 node cluster to create Dogecoins. ®
Sponsored: Practical tips for Office 365 tenant-to-tenant migration