In news that will shock, er, actually a few of you, Amazon backs down in dispute with booksellers
Don't mess with second-hand tome peddlers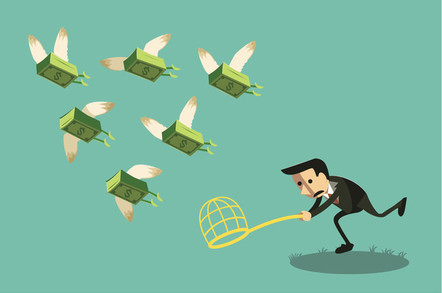 Amazon has backed down from a growing dispute with secondhand booksellers, in an almost unprecedented act of reasonable behavior from the online behemoth.
Booksellers from across the globe were incensed earlier this month when Amazon's AbeBook, an online souk for books, art and other valuables, informed its partners in four countries – Hungary, the Czech Republic, South Korea and Russia – that it was simply cutting them off at the end of November, citing a shift to a new payments processing company.
"We apologise for this inconvenience," the marketplace said in emails to impacted sellers. AbeBooks specializes in rare books, and provides a marketplace for sellers of expensive tomes dotted all over the world. It has been around since the earliest days of the internet; it was bought by Amazon a decade ago.
But Amazon underestimated the camaraderie of fellow booksellers, and was surprised to find that within days of sending the notices, no less than 600 booksellers from nearly 30 countries had decided to take a "vacation" from the service – pulling more than three million titles.
Soon after the London Book Fair said it was pulling out of a sponsorship deal with AbeBooks, and cited its decision to cut off some countries as the reason.
Latin America
There is actually an "International League of Antiquarian Booksellers," and that organization's Latin motto "Amor librorum nos unit" – meaning "our love of books unites us" – was used to spirit a defense against the American corporate monster.
The president of the ILAB met AbeBook's CEO on Wednesday, and they agreed to extend the deadline to the end of the year after which Amazon promises to find an "indefinite" solution so the formerly cut-off booksellers can continue to sell through the service.
So there you go: Amazon has backed down from a fight. We can only assume AbeBooks remains semi-autonomous because this doesn't sound like the Amazon we all know and (don't) love. The one that holds a massive competition between cities for a second HQ, trying to get as many subsidies as possible, and then decides to split it into two and ask for everything. And whose work culture sounds like something from Lord of the Flies.
Maybe books do still hold a special place in its heart. ®
PS: Some Amazon staff still aren't happy with US immigration using AWS's Rekognition facial-recognition software. "It's hard to trust that harm and abuse can be prevented," one said.
Sponsored: Quit your addiction to storage