Serverless Computing: From functions to complex applications
Wherever you're at, we've got you covered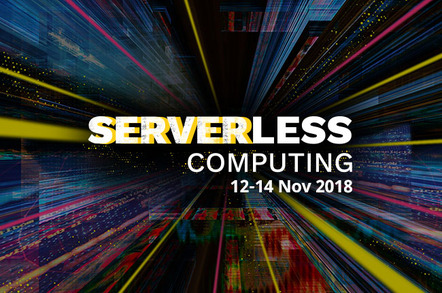 Events Serverless computing can mean anything from triggering simple functions to deal with sudden spikes in demand to building complex applications which are core to the whole business.
Whatever stage you're are in, we have a solution for you, in the shape of Serverless Computing London, which opens its doors in just over a week.
We've got a lineup of 36 expert speakers over two days who will take you from planning and designing for Serverless computing and Function as a Service, right through to developing complex Serverless applications and deploying them into production.
Along the way, we'll look at and compare key platforms, cover key issues such as testing and security, and examine the management and ethics issues this latest wave of computing presents.
We also have a brace of optional day three workshops covering AWS Lambda and Kubeless.
This all happens at 30 Euston Square, in the heart of London, and we'll make sure you're suitably fed and refreshed through the proceedings, so that you can continue the conversation with the speakers and your fellow attendees.
So whether you want to kickstart your Serverless strategy, or prepare to take it to the next level, check out the website now. ®
Sponsored: Becoming a Pragmatic Security Leader