BlackBerry KEY2 LE: The first budget Android QWERTY for years
A brutally functional work device
Software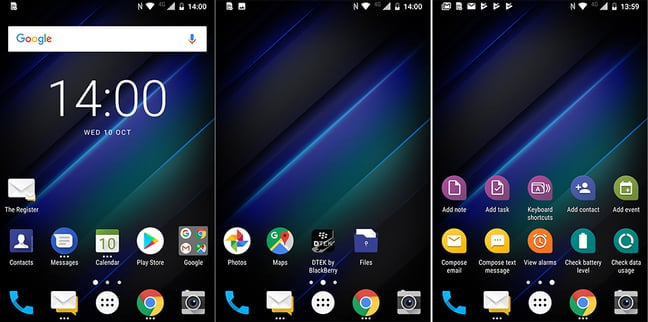 Your default home screens will look very similar to this. If not almost identical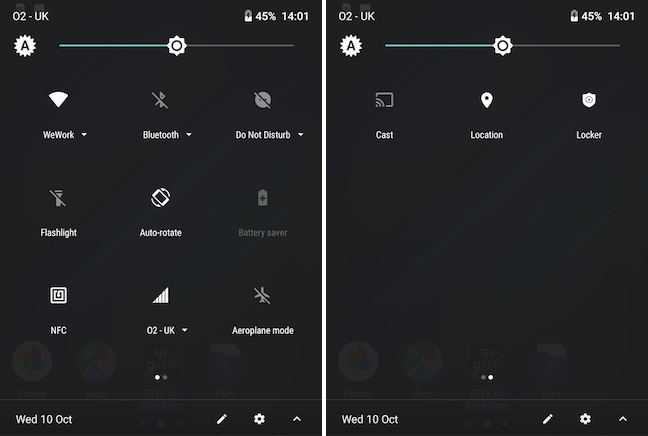 Onboarding screens. A BlackBerry 'Droid has many non-obvious features
Clearly with professionals in mind, the old BlackBerry has been adding small but useful privacy utilities to the package it provides to licensees. Here it bundles a Locker – a private space for apps files and images, and what's now a trio of related apps for dealing with screengrabs: Privacy Shade, Notable, and Redactor. Firefox Focus is included as the default browser, too, so you never have to touch Google Chrome. The DTEK suite alerts you to any unauthorised permission access (Google apps are not covered), while the Power Centre now offers very detailed power and memory usage reporting. Early on it gave me a couple of false positives, groaning under a light memory load, but they haven't come back. And it will manage the power consumption of individual apps: choose to apply a Performance, Managed or Power-Saving profile for the app.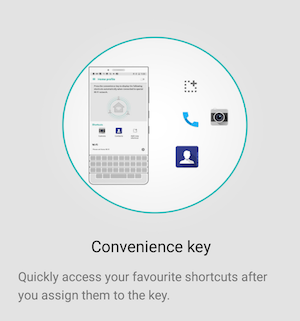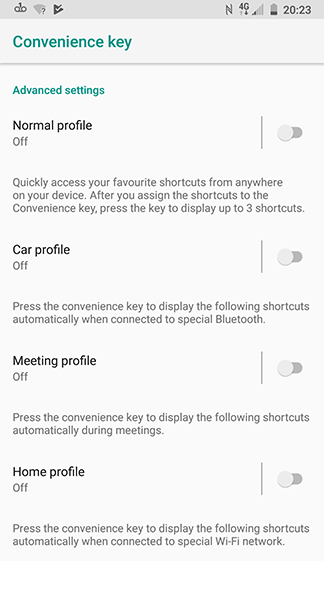 The convenience key
The hub is really a big email client with a notification catcher tagged on. There are more memory-efficient ways of managing your email, such as Gmail or Nine – the latter providing plenty of features for the Exchange user. The hub has always had great potential that's never been fulfilled in its three-year life. For example, you can now create custom filtered views, but not, as yet, custom alert sounds for these views. Back in the day, nothing gave you quite the level of control as a BlackBerry. You could tell from the other side of the room whether that incoming notification was worth responding to. Happy days.
Image Section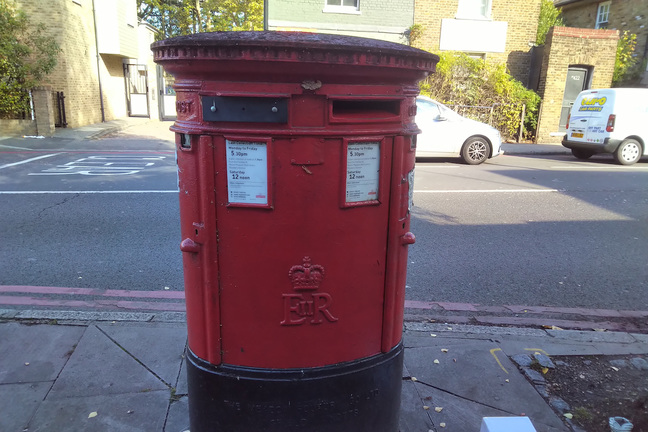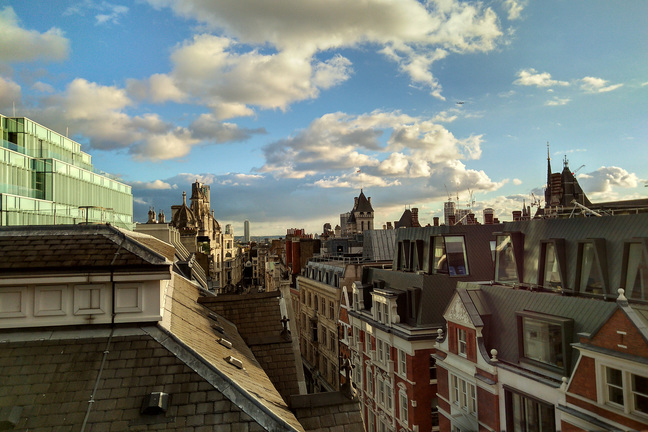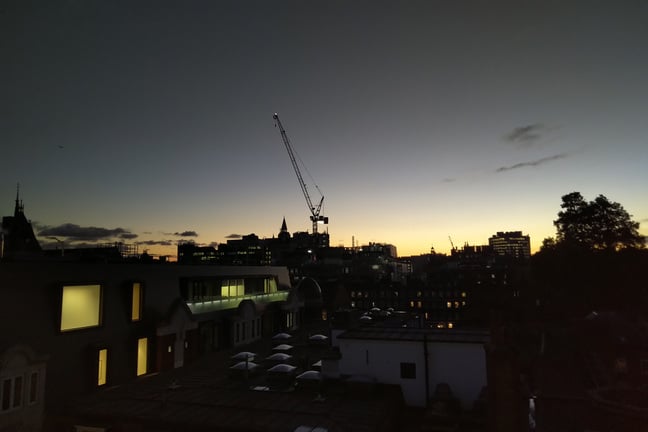 With every BlackBerry-branded Android, the camera has fallen short of the performance you'd expect from the decent hardware inside. And while you shouldn't expect too much from a mid-ranger, it should produce clear and consistent shots. I found this year's KEY2 to be under par, and so is the LE: its weaker sensors don't do it any favours. It's fine for documents and in well-lit outdoor shots, but pretty hopeless at bokeh portraits.
I doubt many corporate buyers will be choosing this for the camera, but still, it should aspire to be respectable. Typically in low-light shots it disappointed. Panorama mode hasn't been fully debugged.
Performance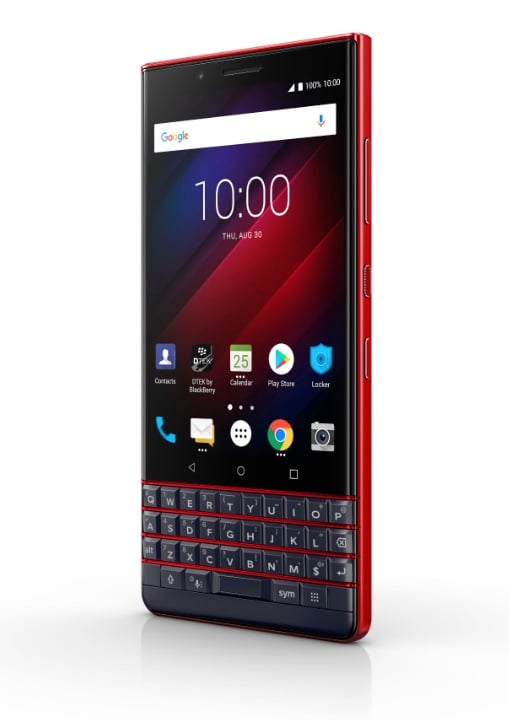 The LE also comes in "Atomic" red trim
The more modest processor and RAM allocation left the LE a little sluggish loading the heaviest web pages, but only by the standards of flagship processors. Rapid task switching – something encouraged by the new key – was never a concern. Performance is much better than last year's KEYone.
Call quality was also improved over the KEYone and KEY2, probably thanks to the polycarbonate body. It gained and regained a signal faster.
Verdict
TCL's BlackBerry Mobile clearly thinks there are businesses prepared to make make bulk purchases of QWERTYs in 2018, especially one with a suggested retail price of £349. Business-issued secondary phones are not uncommon, and this one's pretty good at its job – offering much faster access to information than a general-purpose touchscreen.
I'd agree that as a second phone, there's a business here, but that potential market of power users and professionals needs to be reacquainted with everything that a BlackBerry Android can do – particularly the shortcut keys. The LE and maybe any physical QWERTY device today can't really be sold on "better typing" – we're used to much faster text input on touchscreens. So what the device family needs is a "market re-education" exercise that sells the shortcuts and enterprise features, and this needs all the features to be offered at a competitive price, not just a few. The limited distribution for this device – Carphone stocks the regular KEY2 but not the LE – suggests the market thinks so, too. ®
Sponsored: From CDO to CEO