Bad news: Juniper to pass Trump's China tariffs onto customers. Er, good news? It'll be about 4%, says CEO
Meanwhile: Q3 sales slid downwards, profits pointing up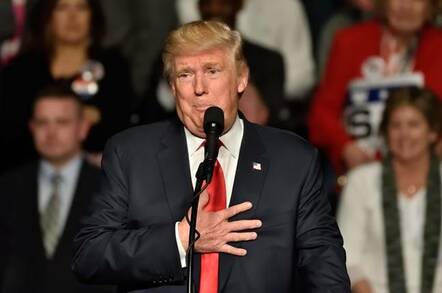 Juniper Networks has confirmed its margins will be squeezed in 2019 by US President Donald Trump's tariffs on Chinese electronics and components coming into America.
Those extra costs will be passed on to customers, we understand, though CEO Rami Rahim hopes to keep any increases to around 3.5 per cent for affected products.
Extra import tariffs have already been slapped on billions of dollars of gear coming into the US from the Middle Kingdom, and these fees are set to increase to 25 per cent in January. In a conference call on Tuesday with analysts to talk about Juniper's third-quarter financial figures, released that day, Rahim said Juniper's global component sourcing will limit the impact of the levies on its products. He added that the company is working to make sure the protectionist measures don't impact Juniper's profits.
CFO Ken Miller said all vendors are watching the trade war outlook "intently" and have a strategy to "mitigate as much as we can."
It's only where Juniper can't mitigate – for example by moving manufacturing from China to other countries – that it will be passing on the "relatively small" import tax charge to customers. A 3.5 per cent price hike is far below what The Register's been told are price rises of up to 25 per cent for rival Cisco products.
It's bad, but not that bad
While Juniper's Q3 2018 net revenue, at US$1.1bn, was six per cent down on the third quarter of 2017, Rahim said the biz was reporting "better than expected Q3 results."
GAAP net income rose substantially year-on-year, to $223.8m, up 35 per cent on the year-ago quarter.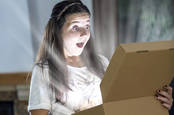 Juniper shows its intent with
Dev

, er, no, sorry, make that... EngNet

READ MORE
While Juniper's switching ($221.1m, up from $212.6m in 2017) and security ($77.2m, up from $71.3m in 2017) both grew, routing revenue suffered a 15 per cent drop from $585.4m in 2017 to $496.4m in the quarter just finished.
Service provider and enterprise results offset weakness in cloud deployments, Rahim said. The Q4 outlook, he said, is impacted by "the pace of deployments at several cloud customers" – something he called "a temporary headwind." In other words, cloud giants are ordering not quite as much Juniper kit as hoped.
The cloud vertical was the biggest drag on revenue, dropping 28 per cent from $345m to $250m. In the service provider vertical, Juniper mirrored a weakness seen by many major vendors, suffering a fall from $577m to $544m.
Thankfully, that was partially offset by better performance in the enterprise vertical, which grew from $336m to $386m.
Headwinds ahead
Some headwinds aren't temporary: one part of Juniper's product transition is from MX sales to its PTX series – the latter with a lower cost per port, something Rahim said was part of a deliberate strategy to lock in customer builds.
"We're disrupting ourselves", he told analysts. "It will be painful and dilutive to revenue in the short term."
That pain is necessary, he explained, to protect Juniper's footprint in the large-scale customers who will drive growth in 2019.
Switching was also hit by a "significant weakness" in the Asia-Pacific, but on the upside, Rahim said, 100Gbps Ethernet switching is outperforming the rest of the portfolio, and the company is seeing growth in software sales associated with switching products.
That reflects a more general shift towards software happening throughout the industry.
Rahim said Juniper's Contrail controller/orchestration/automation software is becoming "a strategic control point" that opens up opportunities to sell more switching ports in customers in the future.
The Junos network operating system is being strategically disaggregated, he said. The shot is to "give customers flexibility on how much they buy"; the chaser is Juniper working on a strategy to "monetise the solution better" when customers want more sophisticated solutions, like routing and MPLS.
Over time, Miller said, the aim is to turn perpetual license revenue (which is, by its nature, lumpy) into recurring subscriptions. ®
Sponsored: Quit your addiction to storage