As the Microsoft Surface juggernaut rolls on, there's added urgency to flogging premium PCs this autumn, with Intel's chip shortage affecting the lower end of the market, making premium sales more hotly contested.
After Surface, every PC rival now focuses on the mythical self-actualising entrepreneur or creative professional – when all the punter really wants a PC that does Excel and email. Even if you're an archetypal self-employed creative, you're still running Excel and email much of the time. The marketing language is all about empowering the middle manager – they're creative too. Such managers can be found in the HR department, according to HP.
HP has some of the most creative and thoughtful designs vying for these bucks. Earlier this month HP announced the first leather-bound notebook, the striking Spectre Folio, which fuses the material to the PC. This isn't just a coating slapped on the case: it's a genuine leather laptop, although with no fan, we'd like to test how the unit deals with heat dissipation.
Now HP has fleshed out the rest of its premium range for the year. The ZBook workstations feature Nvidia graphics cards and an option for the six-core Intel i9 processor, and RAID 1 for SSD – useful for engineers, designers and developers. Those power features aren't exclusive to the ZBooks: the new Elitebook 1050 G1 also gets NVidia Graphics but in an ultrabook chassis. The monsters can be configured with up to 128GB of RAM, up to 10TB of storage (across five drives), and come with 15" or 17" displays.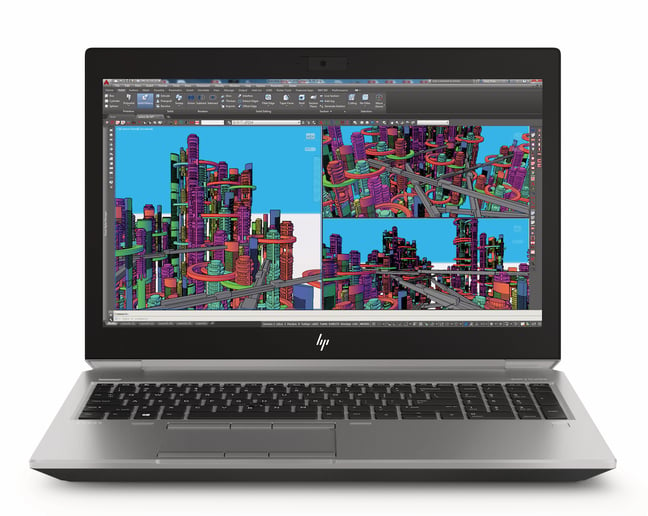 HP ZBook 15 G5
The Elitebook 360 – which impressed us last year both on quality and value – is updated with gigabit LTE as the X360 1040 G5. The Spectre 13 x360 2-in-1 is HP's other attempt (that's four and counting) for Surface-bound expenses.
HP is also dipping its toes into hardware-as-a-service. The "Z Club" is being offered to a select handful of visual creative pros (rather than industrial engineers or devs) in the UK. We asked if and when the service will come to the UK. It includes a concierge service then a monthly fee if you decide to keep the kit. The bundle includes a display and printer at $156 and $167 for the mobile option.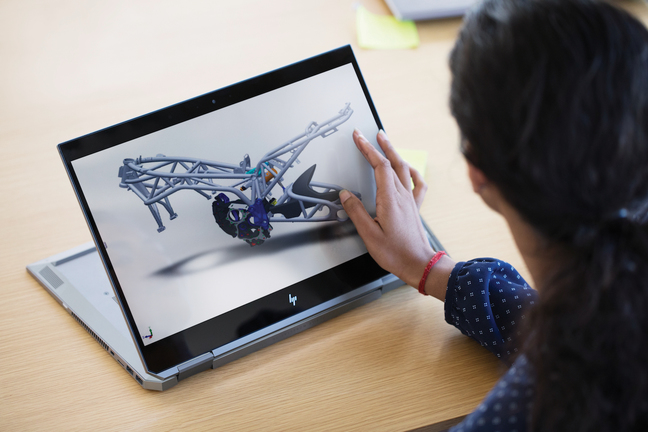 ZBook 360. Click to enlarge
What about the departmental Excel-basher? They haven't been forgotten. You see, "In the experience age, all jobs have become experience creation jobs," said HP's marketing department. IT decision-makers, facility managers and HR get the clipart treatment over here: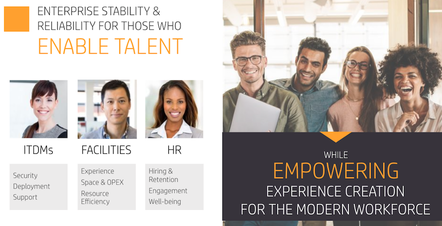 You may be a middle management drone but you're still as creative as Picasso or Edison
What a time to be alive. ®
Sponsored: Ransomware has gone nuclear