Serverless? Great. Now what about testing, security, observability? Bag a ticket to find out...
Choosing your platform is just the first step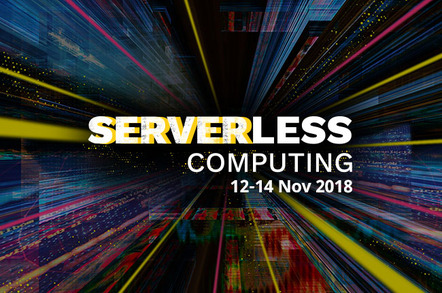 Event If you're considering moving to a serverless architecture you might think the first step is easy, but the real challenges come with ensuring enterprise-grade discipline once you move into production.
In a month, at Serverless Computing London, brought to you by the people behind The Register and Heise, our lineup of expert speakers will take you from principles to production.
Our independently developed programme is headed by keynote speakers Chad Arimura, from Oracle, and Honeycomb.io's Charity Majors, both trailblazers in the serverless space. Our conference speakers have all utilised platforms like Azure Functions and AWS Lambda in enterprise-grade environments, and in many cases developed key tools or approaches.
So we'll be covering key design principles behind serverless, and diving into key issues such as security and testing. We'll also have hands-on examples of how major organisations have benefited from moving to serverless, including the BBC and Rovio.
And to get really deep, check out our optional day-three workshops on AWS Lambda and Kubeless.
This all happens within a fabulous venue with great food and drink - including first night drinks party - meaning you'll be able to connect with both our speakers and your fellow attendees throughout the conference.
So, don't delay. Head to the Serverless Computing London website today, and we'll see you in November. ®