Microsoft wants to cart your data away in a box and punt it onto Azure
1PB of Fedex-able rack-on-rollers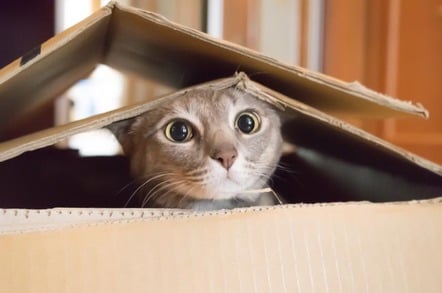 Ignite Microsoft has released the Azure Data Box, another hardware appliance for booting business data into the cloud.
The box, which was previewed around a year ago, is now available in a multitude of flavours depending on how many bits and bytes you want to store on other people's computers – that is, Microsoft Azure cloud.
The Azure Data Box Heavy can chew through an entire petabyte and is currently available in "preview". It's a physical box on casters, featuring "multiple" 40Gbps connectors and, as the name suggests, 1PB of onboard storage. In the US, Fedex will pick it up and ship to Microsoft, which will deal with the nitty-gritty of uploading your data to Azure.
The regular Data Box is a slightly smaller unit (no casters) and does the same work, but up to 100TB.
Another new thing to emerge from Microsoft Ignite this week was its Data Box Edge, which is part compute, part storage. Intended for IoT applications, the on-prem appliance (allegedly featuring AI capabilities) is supposed to function as a network share while beaming your IoT device data up into the cloud. Its compute platform lets you push Azure apps out to the edge, or so Microsoft said.
In effect it is a small rack that lets you process incoming data and then shift the product of that to your main cloud.
Microsoft's main competitor for these boxen is AWS (naturally) with its Storage Gateway appliance and Snowball data transportation gadget. ®
Sponsored: Quit your addiction to storage