Overexcitable UK ads regulator gabbles that Amazon broke EU law
Adland self-manager taunts world's largest web retailer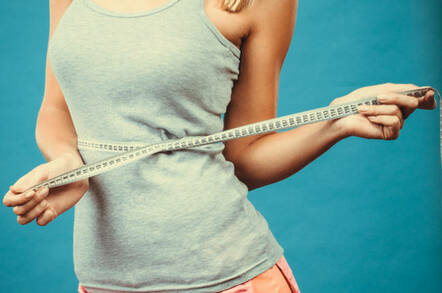 The Advertising Standards Authority has alleged in an extraordinary statement that Amazon broke EU law by putting food supplements in a section of Amazon.com dedicated to weight loss and slimming items.
The ASA issued a press release this morning attacking Amazon after receiving a single complaint from an unspecified person or group. That complaint said Amazon should not be advertising food supplements as weight loss items.
Adland's self-regulator, a private company with no basis in law, declared that EU regulation 1924/2006, which is an EU law that controls nutrition and health claims about foods, applied in this case and that Amazon had broken the law by putting food supplements into a website category labelled "Slimming Aids & Weight Loss".
Amazon said in its response to the ASA that "category headings could operate as signposts allowing customers to navigate through the website" and that "category headings did not represent product information and were not directly connected with the supply or transfer of goods."
Nonetheless, the ASA consulted four industry bodies – the Council for Responsible Nutrition UK (CRN UK), the European Specialist Sports Nutrition Alliance (ESSNA), the Health Food Manufacturers' Association (HFMA), and the Proprietary Association of Great Britain (PAGB), who all disobligingly agreed with Amazon that this was the equivalent of putting up signs at the end of a supermarket aisle.
Not to be deterred, the ASA asserted that "a statement about weight loss, presented in a category heading, would be understood as a claim about the function of the products contained within that category, which was likely to influence a consumer's decision to purchase those products."
We considered that consumers would understand food supplements placed in the "weight loss" category to have the inherent function of helping them to lose weight, as opposed to products that would enable the user to undertake other activities that would help them lose weight (for example, fitness clothing and equipment). Medical devices and medicines included in such a category would need to be assessed under the relevant rules for each product type.
The ASA therefore said that Amazon had broken three parts of its AD regulatory code, along with the EU law, and told the online retailer that it must not put food supplements in the slimming & weight loss section unless it had proof they complied with the EU's law about health claims.
Amazon spokesman Tom Parker told The Register: ""While we disagree with the ASA's assessment we have removed the 'Slimming Aids & Weight Loss' category heading from our website,". He added that Protein World Ltd had also been rapped by the ASA at exactly the same time as Amazon for doing the same thing. ®
Sponsored: Detecting cyber attacks as a small to medium business