Heads up: Get ready to tune in live and watch us probe insider threats menacing today's IT
Your video guide to locking down systems – and then fire questions our way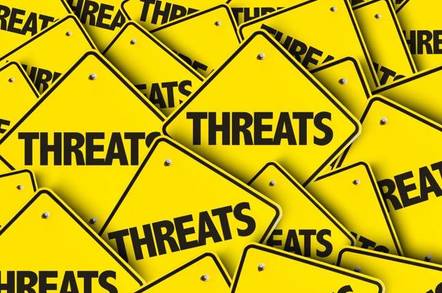 Promo On September 26 at 10:00 PT / 11:00 MT / 13:00 ET / 18:00 BST we're broadcasting live with an exploration of insider threats to enterprises and other organizations.
Like it or not, business as usual means dealing with the undesirable emergence of rogue behaviors on our networks. It's a challenge that's not going to go away as more and more companies are developing modern workforces that are mobile, offsite, and comprised of contracts.
In this webinar, fronted by our own Jon Collins and featuring analyst Tony Lock and experts from LogRhythm, we'll explore:
What is the new face of the insider threat — how do bad apples manifest themselves in today's organisations?
What are the costs of doing nothing — how much damage is being done, day on day, and why is nothing being done?
What does a solution look like — how do best practices, tools, and roles combine to mitigate the insider threat?
Where to start — what is the best approach to take an organisation from a denial state to a clear view?
If you are familiar with the challenge and want to do something about it, or if you lack a clear picture of the insider threat and how to address it, tune in. Bring your questions too, we're geared up to tackle them live as we work through the broadcast.