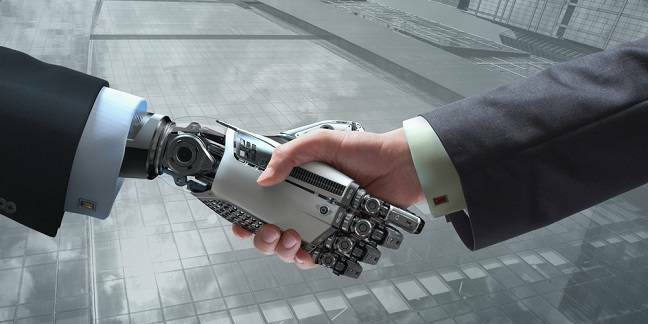 Microsoft's Dynamics 365 got a tickling by AI on Tuesday as the software giant announced new applications aimed at sales and those at the pointy end of customer service, as well as mixed reality demoware creeping closer to reality.
Hit me with your AI stick
Dynamics 365, Microsoft's cloudy Enterprise Resource Planning (ERP) and customer relationship management (CRM) service, is due to grow by three new modules over the coming months, all of which build on the company's ongoing obsession with all things AI.
CEO Satya Nadella, famously asked the question of how access to AI could be "democratised" to the point where "every human computer interaction is AI-powered." Today's announcement is another step along that path for Microsoft and those companies using its Dynamics 365 product line.
While it's true that insisting that AI experts and coding would not be required, you'll still need your information in Microsoft's Common Data Service and a bit of Power BI wouldn't go amiss either. Microsoft reckons that even the most complex of scenarios can be addressed in this way. Oh, and of course, Azure would be handy as well.
Three new Dynamics 365 lines are incoming. Dynamics 365 AI for Sales will dredge up answers to the most common questions regarding sales teams (most likely "why isn't anyone buying our stuff") and provide insights into the sales pipeline over and above normal reporting. AI for Market Insights is intended to give pointers to market trends and help marketeers make better decisions.
Dynamics 365 AI for Customer Service, geared up toward providing insights into the sharp, pointy end of the business, will (for example) highlight where agents may be struggling with customer load and give the option of adding 'virtual agents' into the mix, replete with user defined workflows.
Microsoft suggested that this would ensure customers got a "delightful" experience, although it must be said that here at Vulture Central, finding oneself having to deal with a bot on a customer service call is rarely a delight.
Microsoft has insisted that the new features will work "out-of-the-box".
Getting real
Microsoft's HoloLens has been around for a while now, with the first development kits arriving over two years ago, although a consumer version has yet to make an appearance. The Mixed Reality goggles (not to be confused with Microsoft's virtual reality headset, also called Mixed Reality) have inspired some impressive demoware, which has not always made the leap to actual products.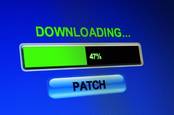 Microsoft slows Dynamics 365 update cadence
READ MORE
With Dynamics 365 Remote Assist and Dynamics 365 Layout, Microsoft has geared up to provide customers with "out-of-the-box" options for the pricey headgear, saving customers the pain, effort and expense of developing a bespoke solution.
While perhaps optimistically suggesting there are billions of first-line workers who could benefit from being able to keep their hands free while being fed help and instruction through a Mixed Reality headset, Microsoft pointed again at the benefits that could be realised by customers bought into its Common Data Service.
Using the cloudy Dynamics 365 Remote assist, remote users can work through problems or be given direction by experts back in the office.
While such things are usually the stuff of glossy demos, this time around the team at Redmond have set a date. Kind of. We can expect to see this and a slightly more prosaic spatial planner, Dynamics 365 Layout, being rolled out over the course of Autumn. ®
Sponsored: Webcast: Ransomware has gone nuclear