More millions poured into maws of Sysdig, Burleywood, HyperGrid
Startup upstarts shake yet more cash from investor tree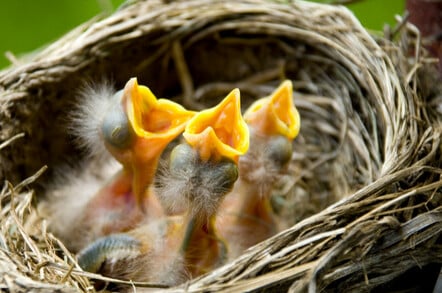 Container software startup Sysdig has followed up its new CEO hire with a $68.5m D-round of funding, taking total cash raised to $121.5m - it is one of a trio of emerging tech outfits to this week agree cash injections.
Sysdig was founded in 2013 with $2.3m seed funding, and received additional investments of $10.7m in 2015, $15m in 2016, $25m in 2017 and now this $68.5m latest haul.
The San Francisco-based biz has developed a platform, hosted on AWS, Azure or Google Kubernetes Engine, that lets admins and developers troubleshoot and monitor container applications. The Sysdig Secure product provides run-time security and forensics for Docker, Kubernetes, OpenShift, and other containerized environments.
Gartner has predicted that "by 2020, more than 50 per cent of global organisations will be running containerized applications in production, up from less than 20 per cent today".
Burlywood
Flash storage controller startup Burlywood has gained $10.6m in A-round funding. Its modular TrueFlash software technology is intended to build customised flash controllers for customers' particular needs.
Burlywood, whose initial launch was funded primarily by Angel investors, said the latest cash raised will fund sales and marketing and support the move toward mass production of TrueFlash software.
The round was led by Michael Jones and John Scarano, responsible for the deployment of Level 3's original network, with input from Acadia Woods Partners. Michael Jones founded (i)Structure, which was purchased by Infocrossing and subsequently WIPRO.
Jones said the vast majority of the round came from individual investors, which he described as "quite an accomplishment". The man is dreaming of a day when data centre come stacked head to toe with flash.
Will mainstream enterprises really write their own storage controller firmware? El Reg's storage desk has pondered the likelihood of this and concluded - not very. The high-end ones may be more willing to entertain the idea, though.
HyperGrid
Hyperconverged infrastructure appliance vendor HyperGrid has bagged a slug of cash too, taking in $25m in a C-round that was co-led by new investor HighBar Partners alongside Atlantic Bridge Capital and Acero Capital. The cash injection comes with news of the company's SaaS HyperCloud product being listed on the AWS Marketplace.
HyperCloud is a cloud management platform that has claimed to let enterprises and MSPs automate ops across multiple private and public clouds, and improve workload deployments - that, at least, is what it says on the tin.
The company will use the cash to boost sales to end users via channel middlemen - managed services providers - in the US, get a biggr foothold in EMEA and APAC, and to fund product development.
HyperGrid started out as GridStore in 2009 but was renamed in 2016 after receiving seed, A, B and C-rounds to the tune of $44m. Under the HyperGrid brand the firm has taken in $9m, $15m and $25m in A, B and C-rounds. That's a grand total of $93m. ®