Machine learning and AI are changing the world – here's how to do it better
Join us next month at MCubed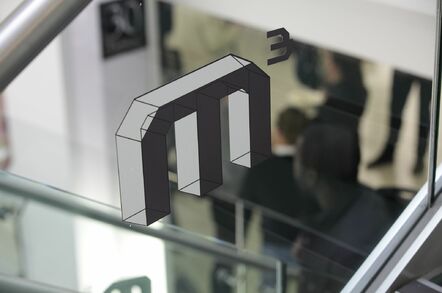 Events Even if news coverage of machine learning and AI leaves you wondering whether to laugh or cry, you know these technologies are going to profoundly change your organisation as either you adopt them or your partners and rivals do.
That's why the agenda at our MCubed conference next month will show you how to get to grips with the technology, apply it to the problems you face in your business or organisation and plan for the unexpected – whether it's security problems, privacy issues, or bias in training data.
So in addition to our distinguished keynote speakers Dr Joanna Bryson and Professor Dagmar Monett Diaz, we've got speakers like Chris Knight demystifying machine learning, and Tesco alum Kate Kilgour rehearsing the basic maths underpinning it. We have in-depth examinations of key tools and techniques such as TensorFlow, Keras and Lime.
Getting even more practical, we have Isabel Sargent leading a trio of speakers from the ONS talking about their use of deep learning in landscape mapping, Sören Klemm on making neural networks work when there are minimal resources available, and Ingo Elsen on applying machine learning to predicting train delays at Deutsche Bahn. And if you want to discuss these or other topics there'll be birds of a feather sessions at the end of Day One.
To take you deeper, we have an optional third day of workshops covering key technologies and techniques, including PySpark and TensorFlow, and applying DevOps, containers and the cloud to ML. For a full explanation of how to move from data to model to deployment, check out this session with Kate Kilgour and industry veteran Mark Whitehorn. Some of our workshops are sold out or close to sold out, so be quick.
This all happens at 30 Euston Square between October 15 and 17. We'll ensure you're well supplied with food and drink, as well as knowledge and expertise. This is also the location of our in-depth, optional day three workshops. So to secure your place, head over to the MCubed website now and ensure you've got a front-row seat. ®
Sponsored: From CDO to CEO