Explore the threat landscape at Sophos 'See the Future' event
Learn the ins and outs of the latest scams and cons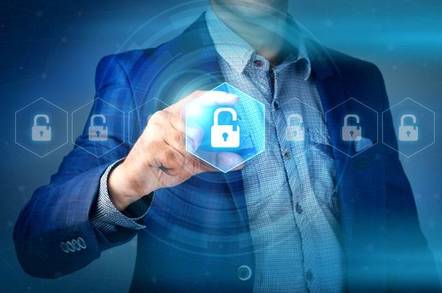 Promo Worried about today's IT dangers and how they will affect your organisation? Cybersecurity firm Sophos is inviting IT professionals to a free "See the Future" event in London, England, on Tuesday, 9 October.
Starting at 8.30am, the day's schedule will include expert talks and breakout sessions covering the latest trends in cybersecurity, from deep learning to ransomware and phishing attacks. Lunch is included.
The main speakers are Sophos CEO Kris Hagerman and Dan Schiappa, the company's senior vice president and general manager of products. They will also be present during the day to chat and answer questions.
Plus hear from our special guest, magician and hustler Alexis Conran of The Real Hustle on the BBC, as he talks about the psychology of deception – something everyone in cybersecurity has top of mind with ransomware and phishing attacks a daily challenge.
This year's theme "See the Future" will give attendees an insider's view into the latest Sophos product developments and planned innovations.
Keynotes and breakout sessions will include a virtual tour of SophosLabs, with a live demonstration of the bespoke systems SophosLabs uses to protect organisations against security attacks.
Among them is the growing menace of crypto-ransomware, which is not only fooling up-to-date anti-spam and web gateway appliances but endpoint antivirus defences as well. Learn to shield your organisation from this shape-changing predator in a new report called Stand Up to Cryptojacking.
Phishing attacks too have seen a meteoric rise in the last year as attackers share their tips and take advantage of malware-as-a-service offerings on the dark web to step up their incursions. Protect your systems with the Sophos Phish Treat toolkit.
Discover how you can futureproof your organisation with Sophos Synchronized Security, a set of best-of-breed products that share a unified interface and exchange real-time information to respond automatically to threats.
Register here to secure your place.