Pull your chair closer: It's the Reg autumn lecture series
Join us in the tavern for a pint and a chinwag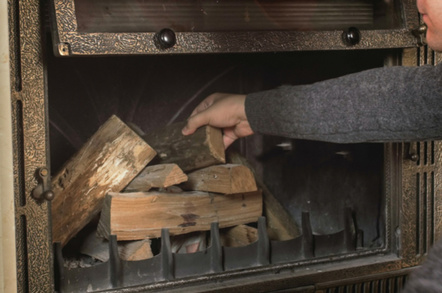 Summer's fading and the season of mists and mellow fruitfulness is dawning. As the evenings darken, The Reg is proud to unveil its full season of autumn lectures.
A quick reminder that University of East Anglia school of law senior lecturer Paul Bernal joins readers on September 27 to explore the impact fake news and trolls are having on the internet, politics and society.
Fake news and trolling are experiencing a renaissance in the era of Trump, Brexit and Putin, but they were powerful long before any of these – and before the internet.
Fresh from releasing his book, The Internet Warts and All: Free Speech, Privacy and Truth, Paul will explore why politicians and tech firms try and fail to control online fakery and baiting, and what it is we can actually do.
Details and tickets here.
In October, rare earth minerals (REMs) come under our microscope with Dr Teal Riley of the British Antarctic Survey. REMs are critical to high-tech manufacturing but deposits are incredibly difficult to find.
Teal – just back from Antarctica – will discuss a joint University of Cambridge engineering and research project to make it possible to easily identify REMs anywhere in the world. Put a marker in your diary to join Teal on October 17. Tickets will go on sale soon.
Finally, Cardiff University's Professor Mark Hannam joins readers in November to discuss work with the Laser Interferometer Gravitational-Wave Observatory (LIGO), hunting for the existence of gravitational waves. The confirmation of the existence of gravitational waves is changing astronomy.
Mark, a senior member of the University of Cardiff's gravitational waves group, will detail the software engineering work behind the ground-breaking discovery and recent developments.
Stay tuned for more news on tickets.
All lectures will take place at the Rugby Tavern at 19 Great James St, London, WC1N 3ES. Doors will be open from 6.30pm with lectures starting at 7pm. We'll refuel with refreshments after about 45 minutes, followed by an audience question-and-answer session.
Sponsored: Becoming a Pragmatic Security Leader