So what's Microsoft's counter-AWS cloud strategy? Don't be evil
Lil pupper yaps at big doge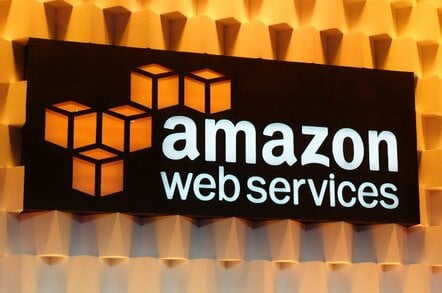 A Microsoft VP has optimistically opined that Amazon's expansion will help Microsoft nibble a little harder at the ankles of the world's top public cloud firm.
Judson Althoff, exec veep of all things "worldwide commercial business", told a tech investors' conference call that Microsoft feels "very, very good" about the progress it's making in terms of gaining market share.
A recent Gartner report on the IaaS global market pegged Amazon's share at more than 50 per cent, with Microsoft in second place – at 13 per cent.
Microsoft's counter-Amazon strategy, according to Althoff, is to play up its trustworthiness credentials by telling customers (and potential customers) that Redmond isn't going to set up a new business division that directly competes with them while flogging them cloudy goodness.
"Without sounding too competitive," said Althoff, "Amazon is frankly attacking a lot of industries right now and they are pretty bold and open about it... I think our enterprise customers come to us going hey, look, we are not interested in going to the cloud with somebody who is interested in taking our business."
Amazon, now a $1 trillion value company, dominates the public cloud and online marketplace sectors. It is now expanding into food delivery, after its acquisition of US groceries chain Whole Foods. Deliciously, Whole Foods runs (or at least did at the time of the buyout) its cloud infrastructure on Microsoft Azure – all 90,000 seats across the business.
Also-rans within the public cloud market, according to Gartner, include Google and IBM. ®
Sponsored: Webcast: Build the next generation of your business in the public cloud