Wipro can't believe its luck at sealing 10-year deal worth $1.6bn with Alight Solutions
'Our largest win to date!' squeaks excited IT consultancy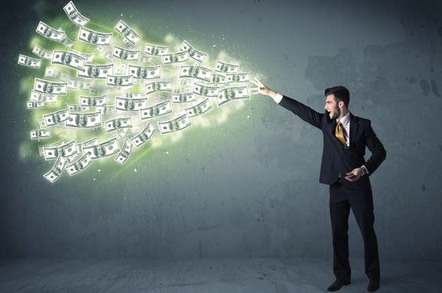 IT consultancy Wipro has signed a monster tech servies contract with Illinois-based Alight Solutions that should see the Indian outfit trouser as much as $1.6bn over the next decade.
Alight Solutions, which works mainly in the arenas of health, wealth, HR and finance, struck a first agreement with Wipro back in July to sell its Indian operations in Mumbai, Channai, Gurgon and Noida to Wipro for $117m.
In return Alight expects to be able to use Wipro's nous in automation, machine learning and analytics to, as it modestly put it, "reshape the HR services industry".
With luck, that reshaping will differ from that experienced by the National Grid US, which lead to the Indian outfit shelling out $75m to settle a lawsuit following a botched SAP implementation.
The Alight deal represents the largest win to date for Wipro, and could generate revenues of up to $1.6bn over a ten-year period.
Wipro's CEO, Abidali Z Neemuchwala, claimed the win was due to its investments in "Wipro Digital, cloud platforms and cognitive platform Wipro HOLMES".
He added somewhat ominously: "We will leverage this expertise to digitalize and modernize Alight's core across platforms, technologies and operations."
Alight itself arose from the $4.8bn acquisition of Aon plc's cloud-based benefits and HR platform by private equity giant Blackstone back in May 2017. The purchase was swiftly followed by a rebranding to "Alight" in a June 2017 relaunch.
For its part, Alight, which provides cloud-based HR and financial solutions to 1,400 clients, reckoned the deal would allow it to "invest in its health, wealth and cloud-based solutions".
The news put a fleeting smile on Wipro stockholders as shares climbed as high as 319 (£3.48/ $4.48)INR this morning before slipping back to 309 INR (£3.37/ $4.34) as the day progressed.
Wipro reported annual revenues of 546,359,000,000 INR (£5.96bn/$7.7bn at today's forex rates) in the year 2017-2018 fiscal, slightly down on the previous year. Profits had also seen a marked decline.®