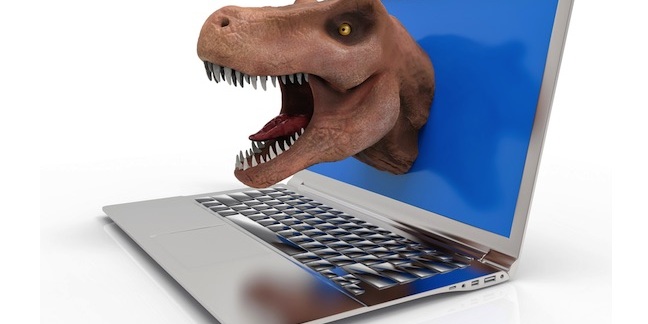 While storm clouds gathered over the UK in time for the August holiday, all was sunny in world of Microsoft. Except, perhaps, in the Israel office. While Redmond goes toe to toe with Tel Aviv over licencing, what else happened last week in Windows land?
Encrypted Skype
Microsoft has brought encrypted conversations to Skype. Sort of.
First unleashed on Skype Insiders back in January, end-to-end encryption builds on the 256-bit encryption already used on communication channels to also encrypt data stored on servers. Only those in the conversation can therefore read it. Notifications and content in the chat list are also hidden.
Microsoft has promised that end-to-end encryption of content such as messages, audio and file attachments will possible by kicking off messaging as a 'Private Conversation' using the Signal Protocol standard developed by Open Whisper Systems.
During the preview, Redmond claimed the feature would be present on the Android, Linux, Mac, iOS and Windows versions of its client. Last week, it began to make an appearance in production with little fanfare, and The Register was able to conduct a few super-secret-squirrel chats using the iOS app.
Unfortunately, users of the Windows UWP platform have yet to feel the encrypted love and there is no indication of when the Microsoft Store version will see the new feature.
Sync gets Sticky
The prolonged Sticky Notes teasing continued over the week. Following the announcement of some window-dressing in the guise of dark mode and formatting tweaks, Engineering Manager for Sticky Notes, Reza Jooyandeh, finally offered up a properly useful feature in the form of synchronisation.
Last part: This is what you've been asking for the most! Starting with v3.0, your notes will sync across your Windows devices. 🎤⬇😎#WindowsInsiders Sticky Notes 3.0 coming soon to Skip Ahead #Windows pic.twitter.com/u5YcaCXkd1

— Reza Jooyandeh 🌈 (@RezaJooyandeh) August 21, 2018
Unfortunately, Jooyandeh says this sync will only occur on Windows devices, which would be a colossal limitation (since Microsoft has been working hard to kill off its mobile platform.) With Redmond's determination to extend its tentacles over all platforms, it would not take a leap of the imagination to see this handy productivity tool popping up on iOS and Android before long.
Sticky Notes is due to make an appearance in the Skip Ahead build for Windows Insiders, likely after the impending release of Redstone 5 in the next month or so.
What's that coming over the hill? Is it Redstone 5?
The Windows 10 Insider builds have been coming thick and fast, with two released to the fast ring in the last week. The latest, build 17746 is notably light on new features and has only three known issues, indicating that Microsoft reckons it is getting close to releasing the thing (to be called '1809').
While only three issues is a Good Thing, the fact that one is a mystery Green Screen of Death (GSOD) on shutdown or log-out indicates that the Windows team still has work to do.
Windows dinosaurs live once more in Jurappic Park
"You engineers were so preoccupied with whether or not you could, you didn't stop to think if you should"
A developer with way, way too much time on his hands took some time last week to remind us of how great Windows 95 was, 23 years after the veteran OS upset users wedded to their beloved Program Manager with its new-fangled Start Menu.
The veteran OS has been ported to an Electron app that will run happily on Linux, macOS or, er, Windows.
I put Windows 95 into an Electron app that now runs on macOS, Windows, and Linux. It's a terrible idea that works shockingly well. I'm so sorry.

Go grab it here: https://t.co/MIoFpezuFi pic.twitter.com/YquOnOGrSz

— Felix Rieseberg (@felixrieseberg) August 23, 2018
The developer, Felix Rieseberg, issued a fulsome apology before rubbing salt into the wound in the form of floppy disk support.
Felix, we salute you for bringing a bit of Windows 95 sunshine to an otherwise rainy UK holiday weekend. ®
Sponsored: Webcast: Ransomware has gone nuclear