None too chuffed with your A levels? Hey, why not bludgeon the exam boards with GDPR?
UK data watchdog's teen tips on how to be more annoying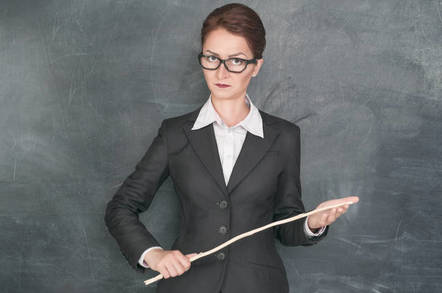 Schools across the UK may have thought results fever was over for another year – but, thanks to the nation's privacy watchdog, they might not get to relax just yet.
The Information Commissioner's Office has published a how-to guide on demanding more information about exams results for students.
"If you've just received your exam results, you may be interested to find out more about how you've been marked, and the comments made about you and your exam paper," the ICO's explainer stated. "You may even want to make an appeal against a mark you've been given."
Under the General Data Protection Regulation, data subjects can ask for information held on them, which in this case will include exam marks, examiner's comments and the minutes of any examination appeals panel.
The schools, colleges or universities will then have one month to respond to any such requests – but the ICO noted that students wanting to appeal marks would need to use a different procedure.
The body also pointed students to the Freedom of Information Act if they want to obtain more general official information about their schools.
Of course, informing the younger generation of their data rights is welcome – we're just not sure the overstretched sector will be quite as thrilled about the promotion as they prep for the start of the new academic year.
It's also possible that critics and observers would prefer the ICO to put as much emphasis on enforcing the laws as promoting their use. ®