Prenda lawyer pleads guilty to moneyshot honeypot scheme
Smut-slinging copyright troll cops to fraud and money laundering charges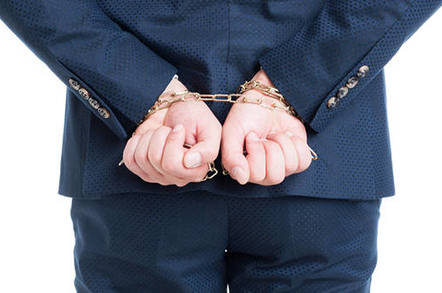 One of the attorneys behind notorious copyright operation Prenda Law has just agreed to plead guilty to a pair of felony counts.
Paul Hansmeier agreed on Friday to a deal [PDF] that will see him take convictions on one count conspiracy to commit mail and wire fraud and one count of conspiracy to commit money laundering. In exchange, sixteen other counts Hansmeier had been facing will be dropped.
As part of the plea deal, Hansmeier will admit to collecting more than $3m in fraudulent proceeds from bogus copyright claims he and his partner, John Steele, extracted from people downloading adult films.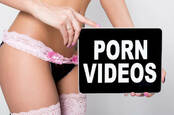 Crim charges slapped on copyright trolls who filmed porn, torrented it then sued downloaders
READ MORE
Prenda Law shot to infamy back in 2011 when the firm either purchased the rights or paid to record porn films that it then seeded to the Pirate Bay. It then used downloads as the basis to subpoena ISPs for user logs.
Armed with the logs, Prenda then proceeded to track down anyone who had viewed or downloaded their skin flicks and filed copyright infringement claims. Rather than have their porn browsing habits examined in court, the accused often opted instead to pay a "settlement" of around $3,000 to make the whole thing go away.
As a result, Hansmeier admitted, Prenda netted millions in profits. The company then ran $1m of the money through a fake consulting firm that paid out to Hansmeier and Steele without having to connect the pair directly to Prenda. This is where the money laundering charge comes from.
As it turns out, not only was this activity shady and gross, it was also against the law. The firm was hit with both criminal and civil charges. Hansmeier was subsequently disbarred from practicing law in his home state of Minnesota and forced into bankruptcy by the civil penalties and costs in the case.
"This scheme, orchestrated by licensed attorneys, caused widespread damage throughout the United States and wasted judicial resources by causing litigation that should never have happened," US attorney Erica MacDonald said in announcing the deal.
"The defendants' actions brought embarrassment to the legal profession and amounted to a shameful abuse of their law licenses, only to satisfy their greed."
Hansmeier will now face a maximum of 40 years in prison (but will probably serve far less thanks to the plea deal) and criminal fines of up to $750,000 when he is sentenced later this year. ®
Sponsored: Detecting cyber attacks as a small to medium business