Too many leftover screws? Ikea website backend goes TITSUP
Total Inability To Support User Perusals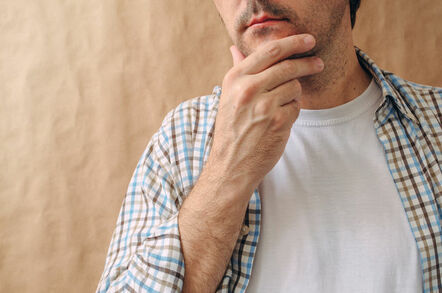 Updated Swedish flat-pack furniture folk Ikea's UK tentacle appears to be suffering a rather lengthy website backend outage stopping some customers from placing online orders.
The website is currently greeting visitors with the message: "Oops! We are currently experiencing some technical difficulties and you may experience issues when trying to process your order. We are working to fix the issue and apologise for any inconvenience caused."
Aggrieved Britons, deprived of the opportunity to engage in the marriage-destroying activity of assembling furniture in accordance with pictorial instructions, have resorted to tweeting their annoyance at the retailer, whose Twitter support account has spat out several message copping to days-long site issues.
Hi Diana, Our website has been down for a few days and we are still in the process of getting it up and running again. Hopefully it won't be too long. - Vicki

— IKEA UK Support (@IKEAUKSupport) August 13, 2018
It appears, from Ikea's public responses, that something rather fundamental has gone wrong with its website's e-commerce functions.
There are currently a few issue on the website at the moment. I would advise trying again tomorrow. My apologies for any inconvenience caused. Thanks, Stacey

— IKEA UK Support (@IKEAUKSupport) August 10, 2018
Curious readers will note that clicking on the tweet embedded above takes you to a thread of responses stretching between last Thursday (10 August) and yesterday explaining that customer services "don't have an ETA on this".
Other responses from Ikea indicate that whatever the outage is, it's still ongoing. The system affected appears to be confined to Ikea's online shopping portal and stock-checking support.
No ETA I'm afraid Kirsty. If you DM the article numbers and the name of the store you'd like checking then we can check for you - Thanks, Ben

— IKEA UK Support (@IKEAUKSupport) August 14, 2018
The Register suspects that either a planned update to Ikea's website backend went horribly wrong or something else has happened. Judging by the company's offer to send customers DMs (direct messages) in response to stock check queries, it appears that the outage is limited only to the website and is not impacting actual stock control systems.
When we attempted to check stock, we were met with the message: "Sorry, the stock check service isn't working right now. Please try again later."
Ikea has not yet responded to The Register's requests for comment, which included questions as to whether the outage was caused by a cockup or something more sinister. ®
Update
Lotta Svedeborn, Shop Online Manager at IKEA UK & Ireland, told us: "Over the course of the weekend, we have experienced some internal technical difficulties which have impacted some of our planning tools and intermittently affected the ability to shop on our website in the UK. Our technical experts are working around the clock to resolve this. We sincerely apologise for any inconvenience this may have caused our customers and we expect it to be up and running again very soon."
Sponsored: How to get more from MicroStrategy by optimising your data stack