Ad watchdog: Amazon 'misleading' over Prime next-day delivery ads
280 brassed-off Brits begged ASA to bite Bezos' behemoth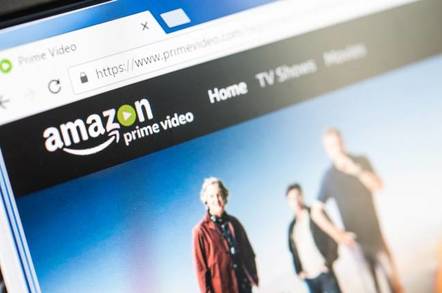 Amazon Prime's next-day-delivery advertising strapline has been branded misleading by a British advertising watchdog.
No fewer than 280 people complained to the Advertising Standards Authority, a private company based in London, that Amazon's "one-day delivery" promise – including its "one-day delivery for Christmas" promotion – was in fact untrue, for the obvious reason.
Adland's self-regulator investigated and concluded that Amazon had been telling porkie pies about next-day delivery, having had a look at confidential data from Amazon about the percentage of orders that actually arrived within a day.
For its part, Amazon insisted that "widespread media coverage of an initial handful of complaints about the issue" had prompted the majority of the complaints, and then moaned that most of the missed one-day targets took place during the early part of this year when snow and ice blanketed the road network.
It also told the ASA: "the later in the day a customer ordered, the greater the possibility that the forecast delivery date would not be the day after the order." Nonetheless, Amazon customers can order up until 8pm and still enjoy the one-day delivery promise, something that Amazon said actually meant "1 business day after dispatch".
The ASA responded to this by stating: "We considered that this information was unlikely to be of use to consumers as it did not inform them how soon after their order they would receive their delivery… we considered the claim was likely to cause consumers to make a transactional decision in relation to purchasing Amazon Prime."
It also found that "a significant proportion of Prime labelled items were not available for delivery the next day."
Amazon was ordered not to let the advert "appear again in its current form", and to ensure that some Amazon Prime-labelled items were not available for next-day delivery.
The ASA is not a statutory regulator. Instead it is funded by the advertising industry on a self-regulation basis, as its website explains.
Normally the ASA issues its findings to complainants and then follows up a day or two later with an embargoed press release for journalists on a regular weekly email, giving ample opportunity for complainants to tell the world before the ASA itself of an investigation's outcome. ®